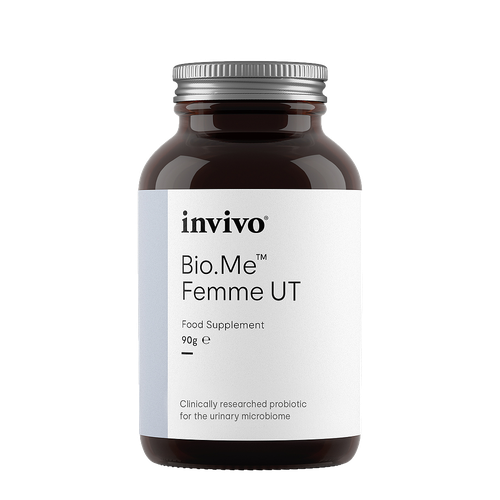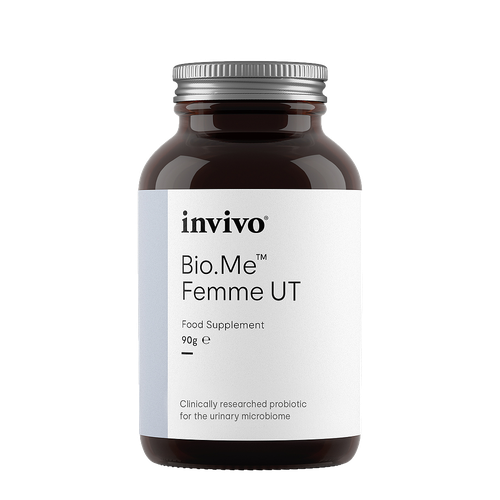 Dairy Free
Gluten Free
Stevia Free
Clinically researched probiotics for the female microbiome
A multi-strain live bacteria formula, which simultaneously works on the gut, vagina and urinary microbiome to support and balance these ecosystems.
Contains: Soy
2101 in stock
Key Benefits
---
Supported by clinical data
The bacterial strains in this formulation have been studied for their effects on epithelial barriers and pathogen growth in the vagina, bladder and gut
Helps to balance pH
Lactobacillus species have been shown to help to acidify the bladder and urinary tract through lactic acid production
Rebalances the Microbiome
Research has also shown that these cultures support the rebalancing of the microbiome
Nutritional Information
Ingredients: Clear Live Bacteria (L. acidophilus W22, L. brevis W63, L. casei W56, L. helveticus W74, L. pentosus W2 (KCA1), L. plantarum W21, L. salivarius W24) 3 billion CFU, PROBIOACT® (Maize Starch, Maltodextrin, Hydrolysed Rice Protein)
Directions
Mix 3g (1.5 tsp) daily into 100ml of water.  Leave for 1 minute.  Stir and take on an empty stomach.
Suitable from 1 year
Do not exceed the recommended dose, unless advised by your healthcare professional.
FAQs
I'm using the teaspoon dosage but this differs from the gram dosage, which is correct?
There are a few factors in play here – powders can settle over time, the density may vary from batch to batch and though there is a standardised tsp size, home measuring equipment (including scales) can have small variations. The best way to ensure you are getting the correct dosage is to weigh your dosages as the CFU are standardised per gram.
I have heard that some healthy bacteria can make histamine, and I follow a low histamine diet. Is this product ok for me to take?
The bacterial strains in this formulation have been genetically tested to make sure they do not carry genes for histamine production, so can be used in people on a low histamine diet.
Why isn't Bio.Me Femme UT vegan, if it does not contain casein or lactose?
Femme UT has been finished product tested and is free from lactose and casein. In the process of culturing the bacteria, there is the possibility that the bacteria have come in contact with dairy, even though there is none in the end product. This is why we don't claim the product to be vegan.
Should I expect any side effects from taking live bacteria?
Generally, probiotic bacteria are well tolerated in individuals, with very minimal side effects. However, all our microbiomes are unique, and introducing new live cultures into your body may result in transient changes in bowel movements and possibly a small amount of bloating. These changes should settle within a few days of you acclimatising to your new friendly bacterial strains! If symptoms continue, stop taking the product and reach out to your healthcare professional to have a discussion. 
Can I mix the powder into other food to be able to take it?
As long as the food or drink is not hot, and not acidic (like fruit juice) then that would be fine to do.  
What is the best way to store my probiotics?
Our probiotics are shelf stable at normal UK room temperature in a dry space. Use within 2 months of opening.