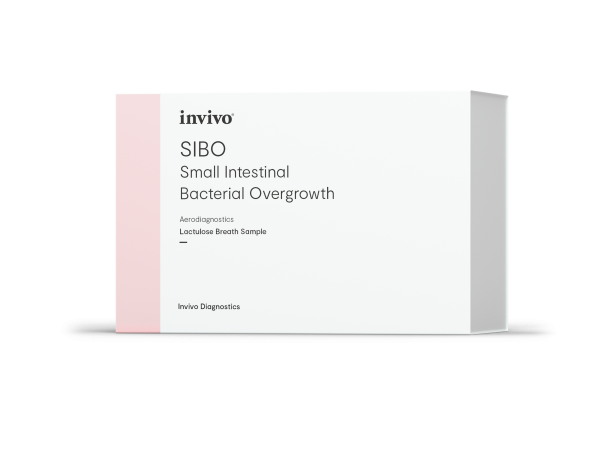 Description
---
A Small Intestinal Bacteria Overgrowth breath test using lactulose as the substrate.
The breath test measures hydrogen and methane gasses in response to lactulose, a disaccharide (consisting of fructose and galactose) which is poorly absorbed by the intestine. If SIBO is present, the bacteria will begin to metabolise lactulose before it reaches the large intestine, causing an early increase in gas production. The remaining lactulose will then reach the large intestine, causing a second increase in gas production.
The lactulose test is best used alongside glucose to reduce the likelihood of false-negative test results.
The breath collection device included in the kits ensures accurate measuring of alveolar air and not room air, thus guarding against potential false negatives associated with other breath collection processes.
Info
---
Sample type: Breath Test
Turnaround time: 5 working days
Lab: Aero Diagnostics
Biomarkers
---
Hydrogen (H2)
Methane (CH4)
Combined H2 & CH4
Turnaround time
5 working days