Bio.Me S. boulardii 60 Capsules
INVSCB60C
---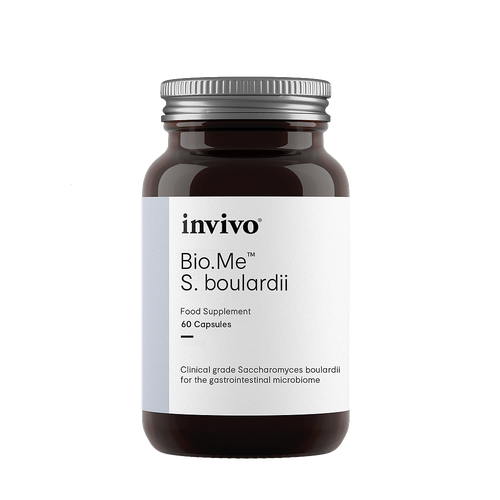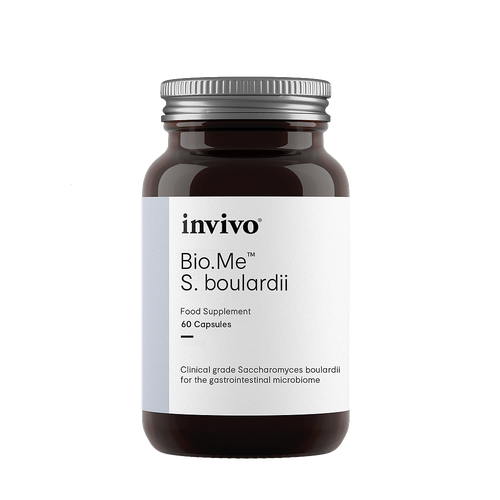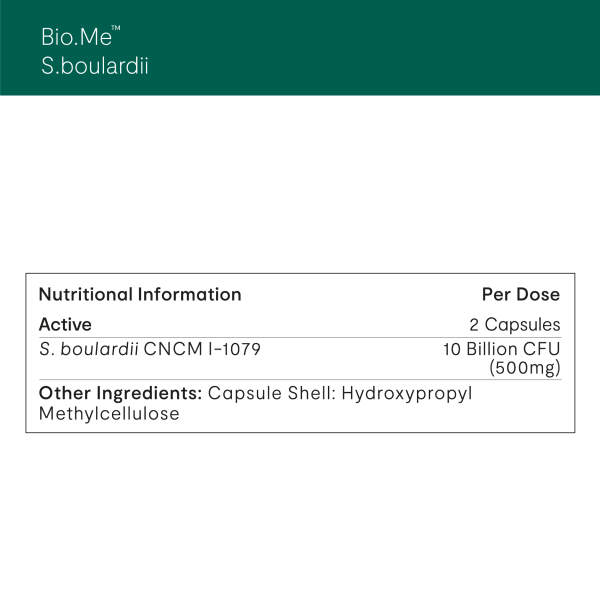 Dairy Free
Gluten Free
Stevia Free
Bio.Me S. boulardii 60 Capsules
INVSCB60C
---
Clinical grade Saccharomyces boulardii for the gastrointestinal microbiome
S. boulardii is a non-pathogenic yeast with probiotic activity supporting gastrointestinal health and immune function. S. boulardii may protect the gastrointestinal mucosa and aid in the production of secretory IgA – part of our innate immune response. This strain is the most studied for its efficiency in the prevention of antibiotic-associated diarrhoea. This probiotic may also influence cellular signalling pathways common in many inflammatory conditions.
776 in stock
Key Benefits
---
Widely studied for its effects on diarrhoea prevention
S. boulardii has been widely studied for its effects on diarrhoea prevention.
Clinically researched for its inhibitory effects on H pylori and C albicans
S. boulardii has been widely researched for it's inhibitory effect on pathogens and parasites, including H. pylori and C. albicans
Rebalances the microbiome after antibiotic use
S. boulardii has been shown in studies to support the rebalancing of the gut microbiome, particularly following antibiotic use
Nutritional Information
Ingredients: S. boulardii CNCM I-1079 10 billion CFU, Capsule Shell: Hydroxypropyl Methylcellulose
Directions
Take 2 capsules daily.
Suitable from 6 months
Do not exceed the recommended dose, unless advised by your healthcare professional.
FAQs
Is there is a best time to take Bio.Me S.boulardii ?
Bio.Me S.Bourlardii can be taken at any time, with or without food.
What is the best way to store my probiotics?
Our probiotics are shelf stable at normal UK room temperature in a dry space.

Use within 2 months of opening.