Bio.Me Prebio GOS 90g
INVGOS90G
---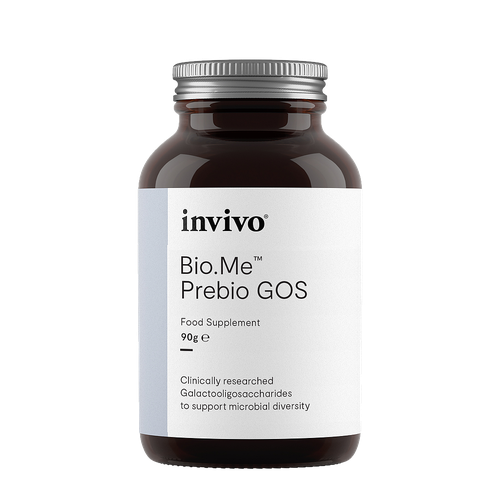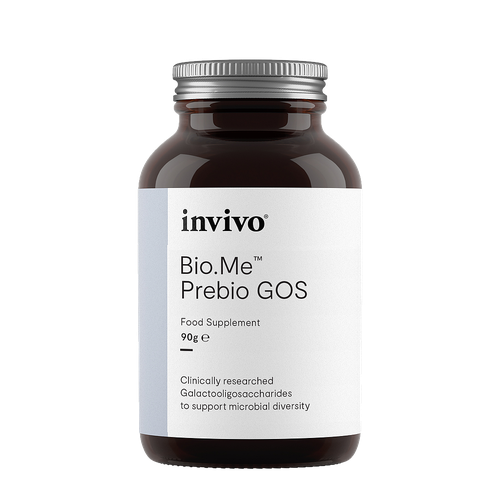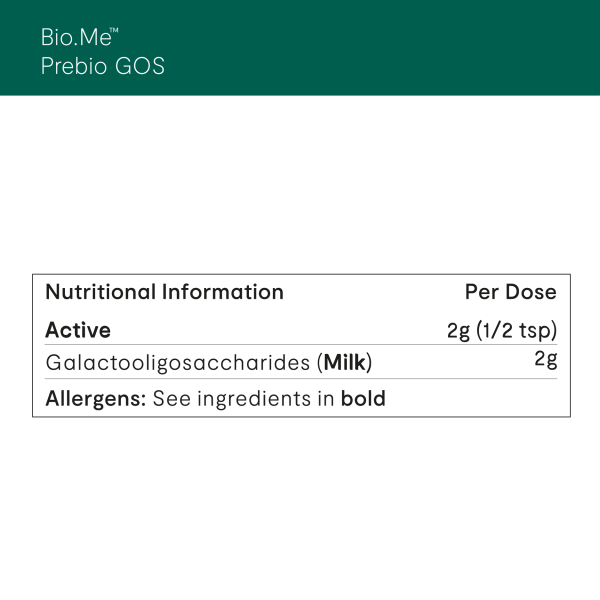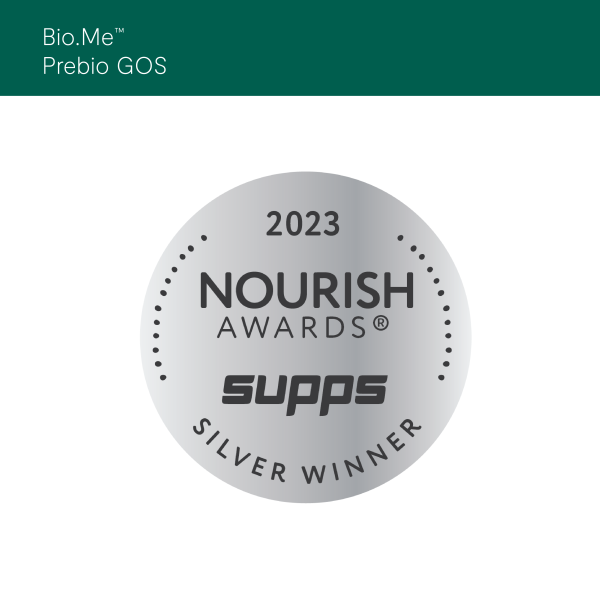 Contains Milk
Gluten Free
Stevia Free
Bio.Me Prebio GOS 90g
INVGOS90G
---
Clinically-researched galactooligosaccharides to support microbial diversity
A soluble prebiotic fibre targeted towards increasing Bifidobacterium and lactobacilli, and thus, the overall composition of the gut microbiome.
Increasing Bifidobacterium and lactobacilli may:
– Have immunomodulatory effects, increasing SIgA
– Help reduce risk of allergy development in infants
– Increase mineral absorption, especially iron, calcium and magnesium
– Increase SCFA production and protect the epithelial cells of the gut
– Regulate stool consistency, bloating and flatulence
Contains: Milk
3634 in stock
Key Benefits
---
Great source of prebiotic fibre
A convenient source of galactosyl lactose, which is a prebiotic soluble fibre derived from cow's milk
Rebalances the gut
Selectively feeds Bifidobacterium and lactobacilli to rebalance the gut microbiome and provide metabolites that are important for the gut barrier
Extensively studied
GOS has been studied extensively in relation to IBS, SIBO and allergies
Suitable for those breastfeeding, pregnant or with existing bowel symptoms
Dissolves in water with a subtle sweet flavour and can be used in individuals with existing bowel symptoms, as well as during pregnancy and breastfeeding
Nutritional Information
Ingredients: Galactooligosaccharides (Milk) 2g
Directions
Mix 2g (0.5tsp) daily into 200ml of water or other beverage of choice. Stir and take with or without food.
If new to taking this product, it is advisable to start with 1g dosage and slowly increase to 2g dosage to prevent abdominal discomfort.
FAQs
How should Bio.Me Prebio GOS be taken?
Bio.Me Prebio GOS can be taken with or without food at any point of the day. GOS is heat stable so can also be used in hot drinks and cooked into food.
Does Bio.Me Prebio GOS have any contraindications to consider?
If you are taking medication, or under medical supervision, please consult with your healthcare provider before using Bio.Me Prebio GOS.
Is Bio.Me Prebio GOS safe to take during pregnancy and breastfeeding?
Bio.Me Prebio GOS is considered safe to take during pregnancy and breastfeeding. We always recommend discussing with your healthcare provider whether Bio.Me Prebio GOS is suitable for you.
What age is Bio.Me Prebio GOS recommended for?
Bio.Me Prebio GOS is suitable from birth.
Is Bio.Me Prebio GOS suitable for vegans?
Bio.Me Prebio GOS is not suitable for vegans as it is made from cow's milk.