Bio.Me Oral 60g
INVORA60G
---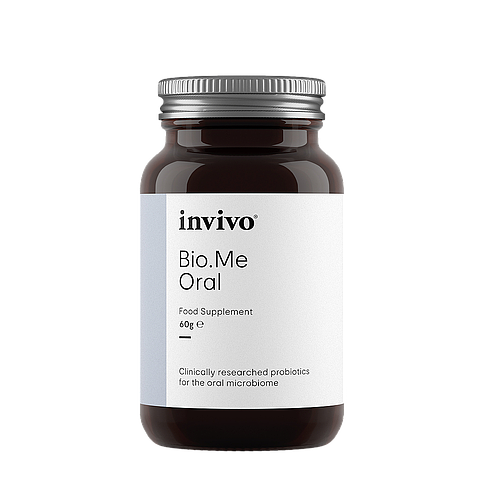 1275 in stock
Become an Invivo verified healthcare provider to purchase this product
Login / Register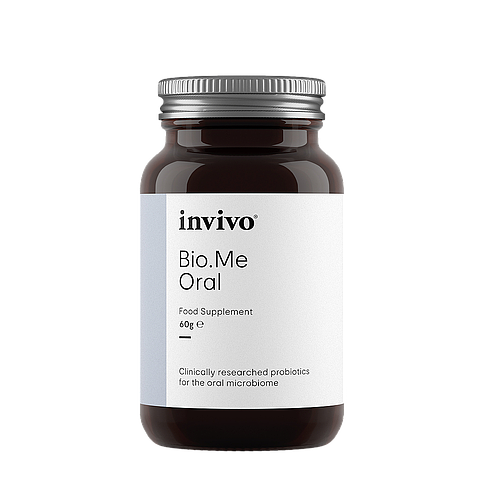 Dairy Free

Gluten free

GMP

non GMO

Stevia Free

Vegetarian
Description
---
A multi-strain live bacteria formula developed to be used as part of a daily oral health routine to support oral health and the oral microbiome.
Also containing Probioact Technology
PROBIOACT® stands for probiotic activity and is a technology developed by Winclove which focuses on the ingredients that surround the probiotic bacteria.
The PROBIOACT® Technology consists of product-specific protective and nutritional ingredients, which have been selected and extensively tested to:
• Keep the probiotics stable at room temperature, and retain high cell counts during shelf life with a water-soluble carrier matrix of starches and maltodextrin.
• Protect against osmotic shock during rehydration and consumption with minerals.
• Protect against stomach acid, bile and digestive enzymes in the GI-tract with vegetable proteins.
• Optimise the metabolic activity at the right time and place with an enzyme, prebiotic and vegetable protein nutrient resource.
Nutritional Information
---
View ingredients
Ingredients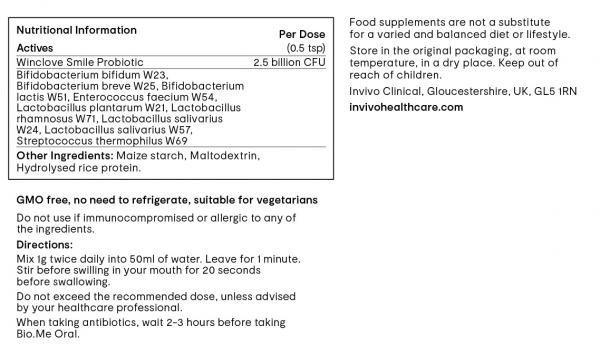 Directions
---
Mix 1g (0.5 tsp) twice daily into 50ml of water. Leave for 1 minute. Stir before swilling in your mouth for 20 seconds before swallowing.  Do not exceed the recommended dose, unless advised by your healthcare professional.
Warning: when taking antibiotics, wait 2-3 hours before taking Bio.Me Oral.