Bio.Me Essential 90 Capsule
INVESS90C
---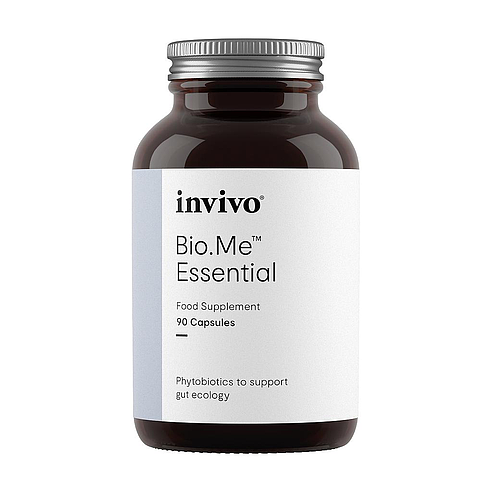 Out of stock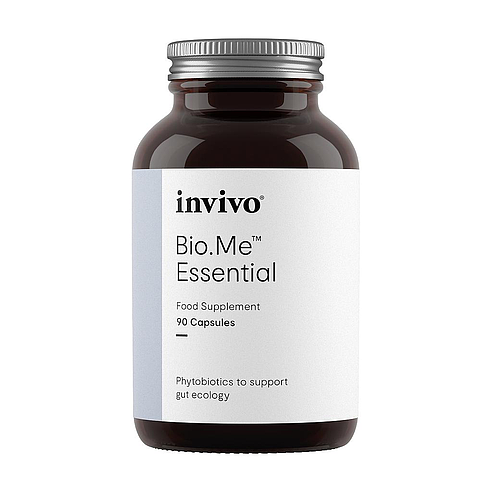 Contains caffeine

Dairy Free

GMP

non GMO

Stevia Free

Vegetarian
Description
---
A foundational formula for your body's multiple microbiomes. Bio.Me Essential contains multiple evidence-based polyphenol-rich ingredients, including citrus bioflavonoid extract, ecklonia cava, blackcurrant, grapeseed, cocoa, pomegranate and green tea to support gut ecology. The addition of lemon balm, chamomile and withania supports the gut-nervous-system-axis to create an optimal environment for your microbial inhabitants.
Bio.Me Essential can also be used in synergy with other products in the Bio.Me range.
N.B. caffeine content per dose (3 capsules) is 4 mg (approximately equivalent to 1/5 of a cup of green tea).
Nutritional Information
---
View ingredients
Ingredients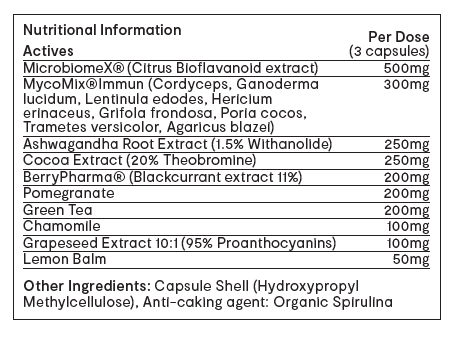 Directions
---
Take 3 capsules.  Do not exceed the recommended dose, unless advised by your healthcare professional.