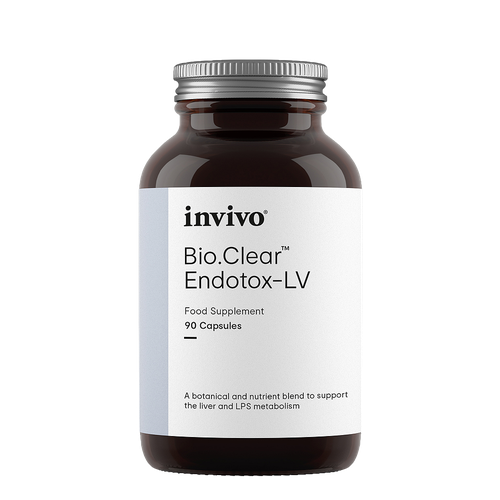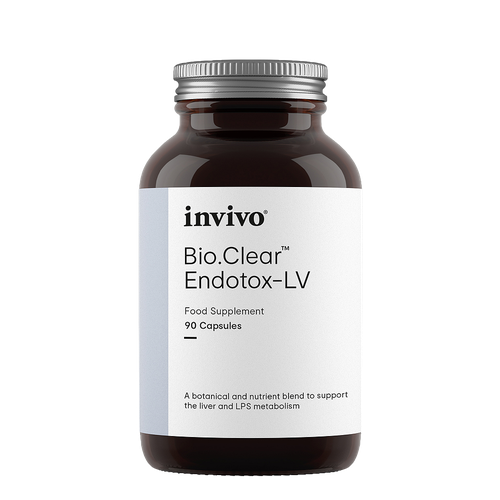 Dairy Free
Gluten Free
Stevia Free
A botanical and nutrient blend to support the liver and LPS metabolism
Bio.Clear™ Endotox-LV has been developed to support liver function and bile production and flow, which also helps the clearance of endotoxins [lipopolysaccharides (LPS)].
This formula contains hepatoprotective and choleretic (increasing bile) botanicals such as hibiscus, burdock, spirulina, chlorella, milk thistle, dandelion and artichoke. Selenium has been added to support our endogenous antioxidant systems.
2204 in stock
Key Benefits
---
Protects cells from oxidative stress
Selenium contributes to normal thyroid function, and the protection of cells from oxidative stress.
Rich in Phytochemicals
Hibiscus is a rich source of phytochemicals, burdock is a powerhouse of antioxidants, and spirulina is a good source of vitamins and minerals.
Well-researched botanicals
Current studies on hibiscus indicate it that it is supportive of liver function and pharmacological research studies indicate that the compounds in burdock have anti-inflammatory properties.
Nutritional Information
Ingredients: Selenium Yeast (Providing Selenium 200μg) 100mg, Dandelion Root Extract 5:1 (3% Vitexin) 500mg, Burdock Root Extract 4:1 300mg, Hibiscus Extract 4:1 250mg, Chlorella 250mg, Spirulina 250mg, Artichoke Extract 4:1 (2.5% Cynarin) 200mg, Milk Thistle Extract 40:1 (80% Silymarin) 100mg, Capsule Shell: Hydroxypropyl Methylcellulose
Directions
Take 3 capsules daily.
Suitable from 12 years
Do not exceed the recommended dose, unless advised by your healthcare professional.
FAQs
How should Bio.Clear Endotox-LV be taken?
Bio.Clear Endotox-LV can be taken at any time of the day, with or without food.
Does Bio.Clear Endotox-LV have any contraindications to consider?
If you are taking medication or under medical supervision, please consult your healthcare practitioner before using Bio.Clear Endotox-LV.
Do not use Bio.Clear Endotox-LV during pregnancy or breastfeeding.
Always check selenium levels from all sources if combining Bio.Clear Endotox-LV with other formulations to ensure you do not go over the upper tolerable daily limit.
Is Bio.Clear Endotox-LV safe to take during pregnancy and breastfeeding?
Bio.Clear Endotox-LV is not suitable for use during pregnancy and breastfeeding.
What age is Bio.Clear Endotox-LV recommended for?
Bio.Clear Endotox-LV is suitable from 12 years.
Is Bio.Clear Endotox-LV suitable for vegans?
Bio.Clear Endotox-LV is suitable for vegans.