In product development we were drawn to the liver because it is a primary site for lipopolysaccharide (LPS) clearance. To create a product to optimise liver function, was therefore high on our priority list. Over the next couple of weeks we will share some of the research behind the bioactives for liver and LPS clearance.
Selenium
Selenium is an important micronutrient that is incorporated into selenoproteins, which have a wide range of pleiotropic effects, including antioxidant and anti-inflammatory, as well as involvement in thyroid metabolism. Selenium is an important co-factor of the antioxidant enzyme systems that protect the liver from reactive oxygen species (ROS), and support phase 1 and 2 detoxification pathways (1).
Selenium supports our endogenous antioxidant systems that are involved in protection from LPS-induced ROS.
Hibiscus
Hibiscus sabdariffahas traditionally been used in India and Africa as a food and medicinal plant (2, 3). One of its traditional uses is as an antidote to food or chemical poisoning (2). Hibiscus contains many phytochemicals, such as the flavanols delphinidin and cyanidin, hibiscitrin, gossypitrin and sabdaritrin, protocatechuic acid and arabinogalactans (3).
Protocatechuic acid has been shown to inhibit LPS-induced hepatic damage in rats and reduce liver enzymes and inflammatory cytokines in an LPS model (4, 5). The polyphenols in hibiscus have been shown to have strong antioxidant and anti-inflammatory properties (4, 6) and their pleiotropic effects may be useful in obesity-associated metabolic syndrome largely via the antioxidant-protective effects on the liver, as well as promoting lipid clearance (7); see figure 1.
A drink given to elderly subjects ameliorated LPS-induced renal inflammation via downregulation of the pro-inflammatory cytokine network, and the NF-κB pathway. The drink also reduced the incidence of UTIs in residents with urinary catheters by 36% in long-term care facilities (8).
Hibiscus has antioxidant, anti-inflammatory, hepatoprotective and LPS-clearing abilities.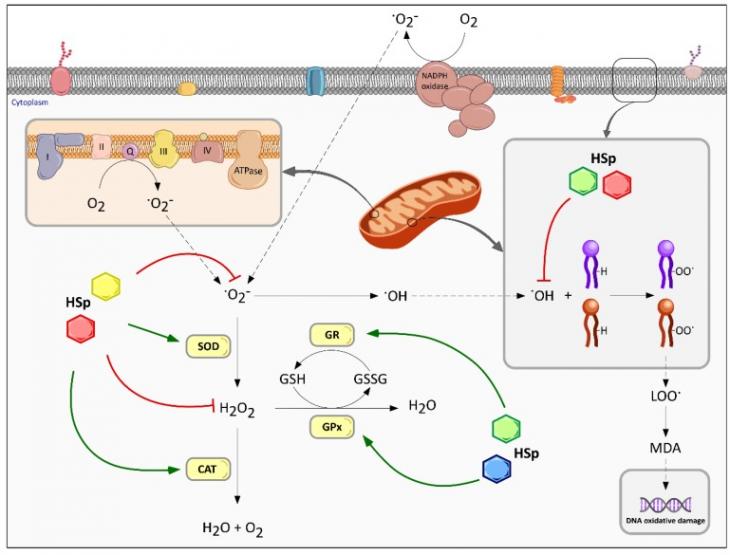 Burdock Root
Arctium lappa is a large perennial herb that is traditionally used in Western, Native American and Chinese medicine. It is one of the constituents in the popular Essiac™ Tea, which is a popular formula used in people with cancer (9). In folk medicine, burdock roots were popular remedies for hypertension, gout, hepatitis and other inflammatory disorders (10).
Burdock root has been shown to possess hepatoprotective (11), anti-inflammatory  (12) and free radical scavenging activities in pharmacological and research trials (10, 13). These activities are attributed to the presence of caffeoylquinic acid derivatives, whilst the chemo-preventative effects are associated to lignans such as arctiin and arctigenin (14).
In a human clinical trial, patients saw a significant decrease in IL-6, hsCRP and malondialdehyde (a marker of oxidative stress), while levels of serum total antioxidant capacity and activities of superoxide dismutase (SOD) were significantly increased, in comparison to controls, after three cups of burdock tea daily (15). In a similar study, cholesterol and lipoprotein levels improved, and blood pressure reduced (16).
In an inflammatory model of LPS-induced endotoxin shock, arctigenin was shown to ameliorate inflammation by regulating myeloid-derived suppressor cells (MDSCs), which are potent T cell suppressors (17). Arctigenin also shows anti-inflammatory and antioxidative effects on LPS-induced acute lung injuries (18).
Burdock has hepatoprotective and antioxidant, and LPS-induced inflammation modulating capacities.