XanthOmega Dark Red Krill Oil 60 Softgel
XOS060-PL
---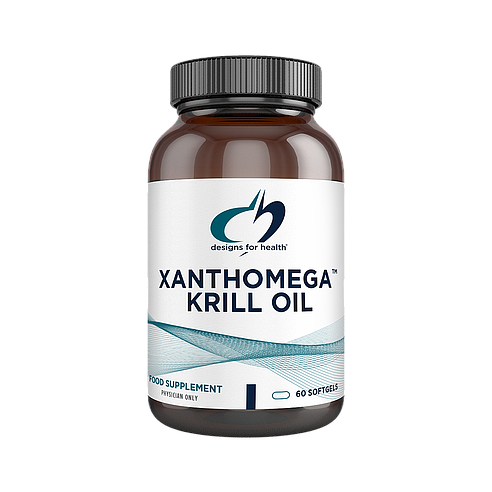 52 in stock
Become an Invivo verified practitioner to purchase this product
Login / Register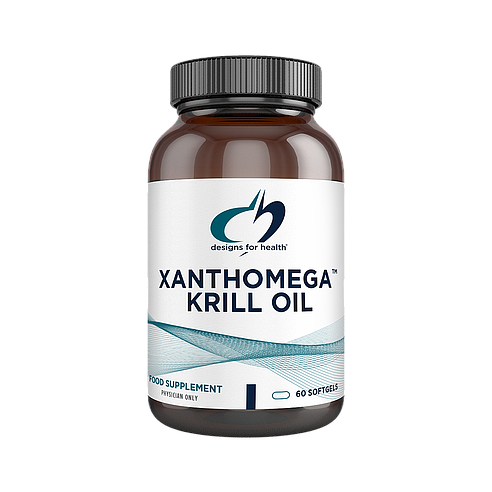 Dairy Free

Gluten free

GMP

non GMO

Stevia Free
Description
---
XanthOmega™ Krill Oil provides a generous 12 mg per serving of the powerful antioxidant astaxanthin to help achieve optimum benefits from this potent carotenoid. It would take eight conventional krill softgels to equal the astaxanthin levels in just one XanthOmega™ softgel. XanthOmega™ Krill Oil has a high phospholipid content, standardized to a minimum of 40% phospholipids, mostly as phosphatidylcholine. This is considered to be a virgin krill oil, the purest form available. It contains higher phospholipid bioavailability, which enhances the absorption of astaxanthin. Many studies suggest that this exceptionally high level of astaxanthin offers a wide array of benefits, which may include powerful antioxidant properties and support for cardiovascular, skin, eye and gastric health. Astaxanthin also assists the body with a healthy inflammatory response.
Nutritional Information
---
View ingredients
Ingredients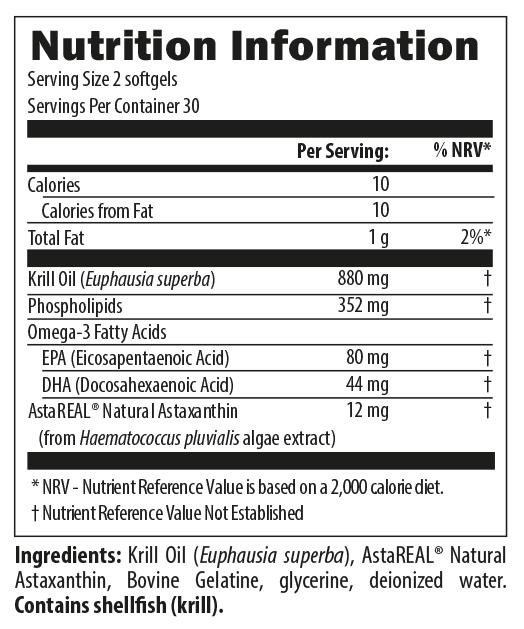 Directions
---
Directions: Take 2 softgels daily with a meal, or as directed by your health care practitioner.
Warning: Consult your health care practitioner before use if you are pregnant or lactating, allergic to shellfish or fish, have a blood coagulation condition or are taking anti-coagulants such as warfarin (Coumadin®) or high doses of aspirin.
Allergens
---
Contains: Crustaceans, Fish