Inflammatone 120 Capsule
INF120-PL
---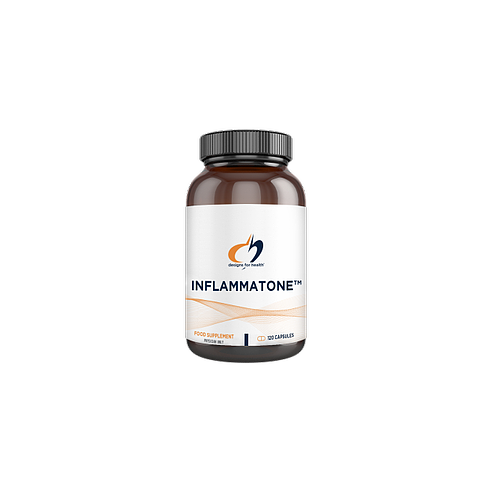 56 in stock
Become an Invivo verified practitioner to purchase this product
Login / Register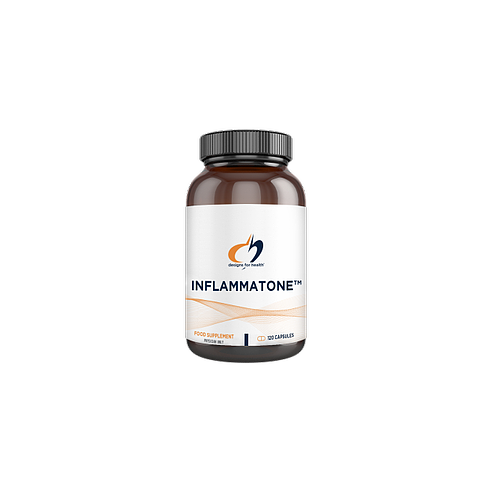 Gluten free

GMP

non GMO

Stevia Free
Description
---
Inflammatone™ is a combination of herbs, nutrients and proteolytic enzymes for supporting the inflammatory response, supporting the natural clearance of proteins like kinin and fibrin, and for supporting healthy lymphatic drainage. The ingredients in Inflammatone™ are used in herbal medicine as a natural anti-inflammatory and to protect against oxidative stress.the balance of cytokines, which are the regulatory proteins released by immune cells as part of a normal immune system response. The standardized herbs in this formula contain optimal and consistent amounts of the most active ingredients.
Nutritional Information
---
View ingredients
Ingredients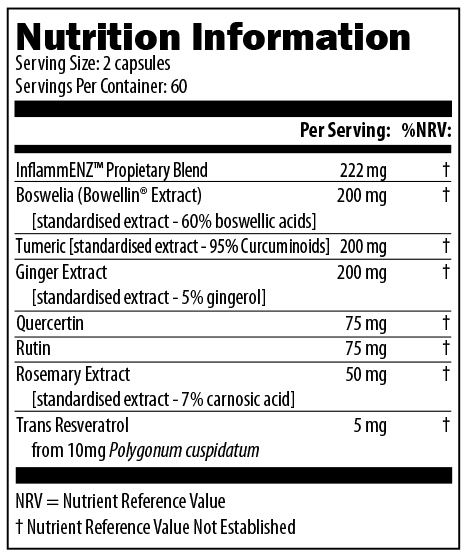 Directions
---
Directions: Take 2 capsules per day between meals, or as directed by your health care practitioner.
Allergens
---
Contains: Cereals containing gluten, Milk, Soybeans