Adrenotone 180 Capsule
ADP180-PL
---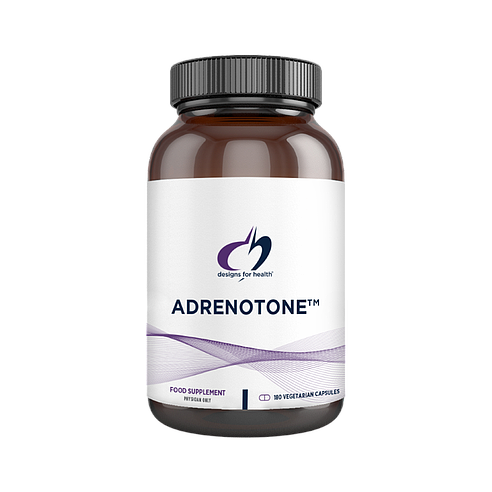 155 in stock
Become an Invivo verified practitioner to purchase this product
Login / Register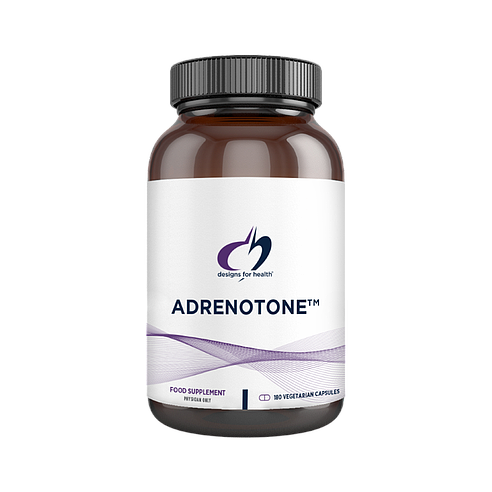 Contains Liquorice

Dairy Free

Gluten free

GMP

non GMO

Stevia Free

Vegan
Description
---
Adrenotone™ is a combination of standardized herbs and nutrients which are known for rejuvenating the adrenals. This product is designed to promote healthy cortisol levels, hypothalamic and pituitary function (HPA axis), and catecholamine production (dopamine, norepinephrine, and epinephrine). Adrenotone™ does not contain glandulars.
Warning: Consult your health care practitioner before use if you are pregnant or lactating or if you have hypertension, diabetes, or if you have had kidney or liver disorders. Discontinue use and consult your health care practitioner if you experience sleeplessness, headache or heart palpitations
Nutritional Information
---
View ingredients
Ingredients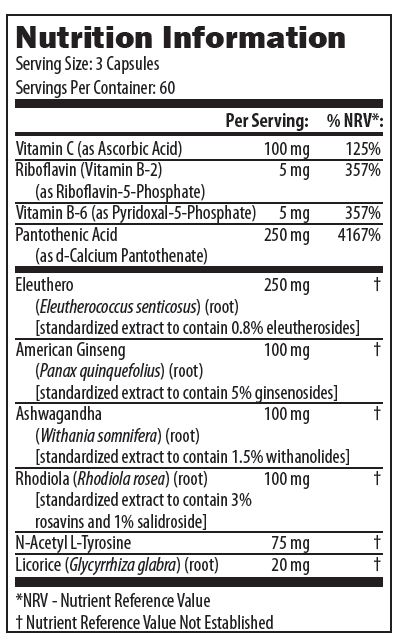 Directions
---
Directions: Take 3 capsules daily, 1 capsule three times per day with meals, or as directed by your health care practitioner (divided dosing recommended).