Meeting Of Minds 2019
---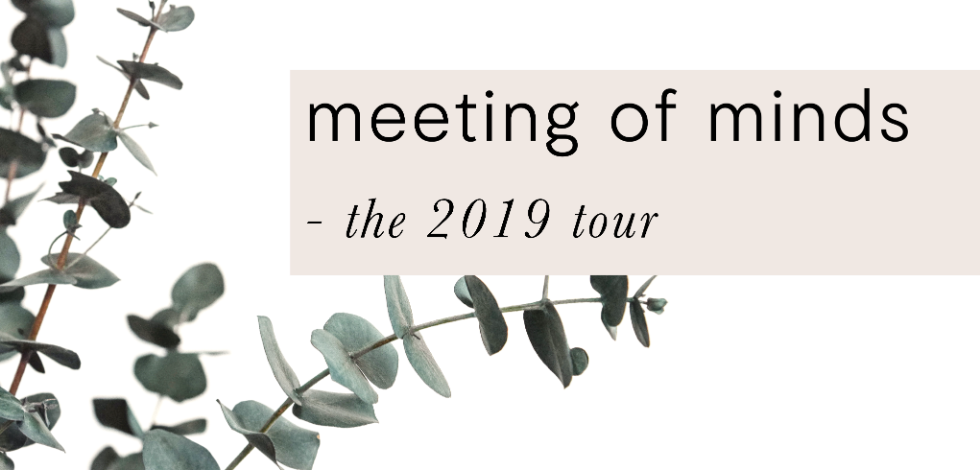 meeting of minds
Our clinical education team will be road-tripping around the UK for a fun and educational discussion on nutraceutical innovations.
There will be tea, and time to meet your fellow local healthcare professional community.
We have limited places at each location, so please book early.
learning objectives
Understand the role of polyphenols as a tool to modulate gut inflammation and the microbiome
Explore the gut-brain axis and probiotic interventions
Learn about the vaginal-bladder-gut microbiome in UTI's
Understand the use of probiotics in oral health and disease
Learn about the role of natural prokinetics and their use in SIBO
donate what you feel
The price of your meeting of minds event is up to you.
Please donate what you can and we will give 100% of the ticket sales to The Human Milk Foundation.
Your support will help babies have access to human milk, to give them the best start in life. Thank you.
the midlands & the north.
birmingham
When: 6th FebruaryWhere: The Warehouse, 54-57 Allison Street, B5 5THTime: 14:00 – 16:00With: Louise Joyce, NDDonation: The Human Milk Foundation
manchester
When: 7th FebruaryWhere: Space at the Mill, M3 4NFTime: 09:00 – 11:00With: Louise Joyce, NDDonation: The Human Milk Foundation
nottingham
When: 28th FebruaryWhere: YMCA, 4 Shakespeare Street, NG1 4FGTime: 11:00 – 13:00With: Debbie Cotton, NDDonation: The Human Milk Foundation
scotland.
edinburgh
When: 25th FebruaryWhere: Eric Liddell Centre, EH10 4DPTime: 18:00 – 20:00With: Sue Camp, MScDonation: The Human Milk Foundation
the south.
st albans
When: 7th FebruaryWhere: Trestle Arts Base, Russet Dr, AL4 0JQTime: 18:00 – 20:00With: Debbie Cotton, NDDonation: The Human Milk Foundation
winchester
When: 28th FebruaryWhere: Badger Farm Community Centre, Badger Farm Road, SO22 4QBTime: 10:00 – 12:00With: Louise Joyce, NDDonation: The Human Milk Foundation
cambridge
When: 6th MarchWhere: St Andrew's Hall, CB4 1DHTime: 19:00 – 21:00With: Sue Camp, MScDonation: The Human Milk Foundation
london kingston
When: 27th FebruaryWhere: The Willow, 16 The Triangle, KT1 3RT Time: 10:00 – 12:00With: Sue Camp, MScDonation: The Human Milk Foundation
london central
When: 25th MarchWhere: Holdspace, Wynford Hall, N1 9SY Time: 13:00 – 15:00With: Debbie Cotton, NDDonation: The Human Milk Foundation
brighton
When: 21st MarchWhere: Yellowave, 299 Madeira Dr, BN2 1ENTime: 13:00 – 15:00With: Debbie Cotton, NDDonation: The Human Milk Foundation