Katharina Child Joins Invivo
---
The Growing Invivo Family…
We're really excited to announce the latest member of our growing Invivo family, Katharina Child, who joins us as our Environmental and Sustainability Officer, with a main focus of getting Invivo Clinical B Corp accredited.
This is my first experience working in a health company and it is already a fascinating and educational journey to get to know Invivo and be part of forming the sustainable path for the company.
After meeting Humphrey, it was clear to me, that Invivo wants to take its responsibilities seriously – to environment, community and being a positive force in the field health and wellness. Invivo making the decision to go through the B Corp accreditation process is a logical and affirmative step in being that responsible company.
The B Corp certification is an involved process for all areas of a company. I'm currently looking into waste management and employee engagement.
I have a diverse professional background from geospatial software design, to community space founder and facilitator. My educational background is science and I finished with a degree in forestry. The work at Invivo allows me to draw on all those experiences and I truly enjoy being part of such a dynamic team.Katharina Child
Katharina Child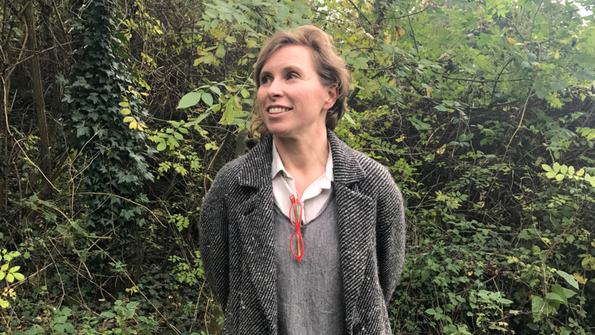 What Is B Corp?
B Corps are for-profit companies certified by the non-profit B Lab to meet rigorous standards of social and environmental performance, accountability, and transparency.
Government and the non-profit sector are necessary but insufficient to address society's greatest challenges. Business must create value for society, not just shareholders. Systemic challenges require systemic solutions and the B Corp movement offers a concrete, market-based and scalable solution.
Today, there is a growing community of more than 2,310 Certified B Corps from 50 countries and over 130 industries working together toward 1 unifying goal: to redefine success in business.
The B Corp describe the success of their vision by the movement's ability to translate ideas into action.
If you want to know more: http://bcorporation.uk