Health Promotion With Periobiotic Probiotic Toothpaste
---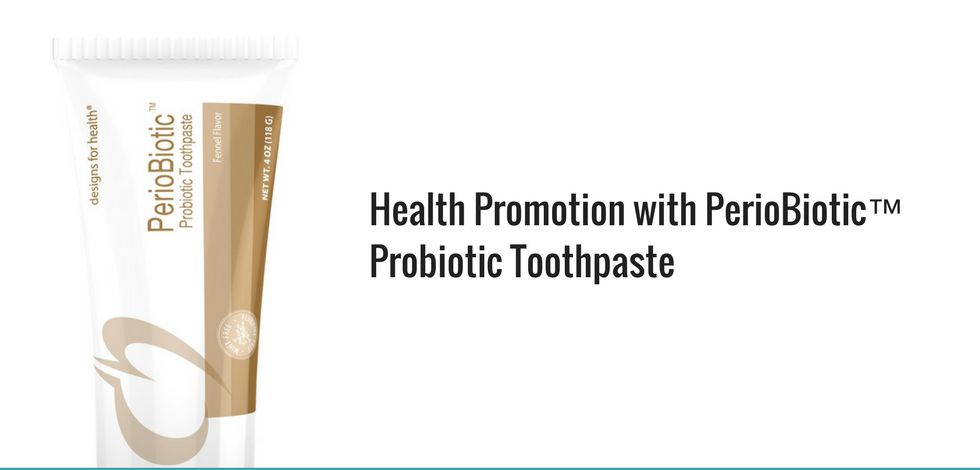 Imbalanced bacteria and poor dental hygiene can lead not only to cavities and gum disease, but also to elevated levels of inflammation in the body causing heart disease and other inflammatory conditions. This inflammation can be measured by a blood test called CRP, short for C-Reactive Protein. Results of a study published May 27, 2010 in the online British Medical Journal showed, after adjustment for established risk factors, that participants who reported less frequent tooth brushing had an increased risk of heart disease compared with people who brushed their teeth twice a day. Participants who had poor oral hygiene also had increased levels of CRP and fibrinogen.
PerioBiotic™ Fennel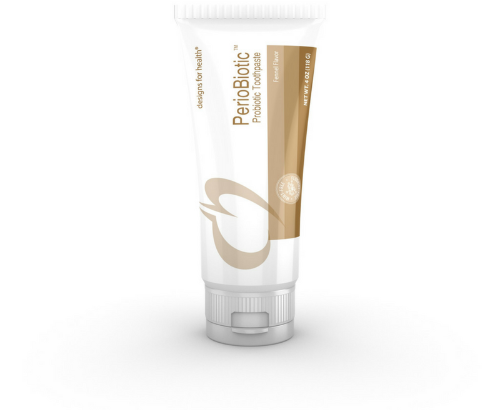 PerioBiotic™ Spearmint
Proper procedure for cleaning your teeth:
Related Articles:
Lactic acid bacteria from healthy oral cavity of Thai volunteers: inhibition of oral pathogens. Xylitol in relation to the incidence of dental caries. Calcium glycerophosphate and caries: a review of the literature.
Original article from Designs For Health