Bio.Revive Mucin + 90 Capsule
INVMUC90C
---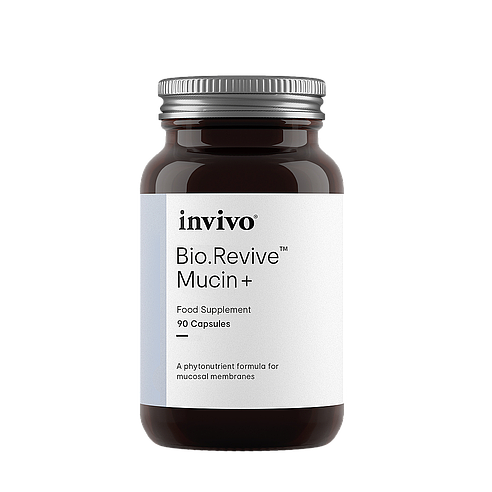 5773 in stock
Become an Invivo verified practitioner to purchase this product
Login / Register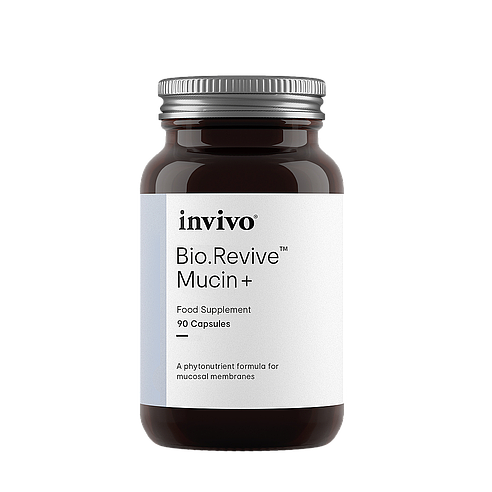 Dairy Free

Gluten free

GMP

non GMO

Stevia Free

Vegan
Description
---
Bio.Revive™ Mucin + has been formulated with the health of the mucosal layer of the gastrointestinal tract in mind. It contains mucilaginous herbs such as Muco-Save® which has been awarded a patent for the 'active protection of sensitive mucosae' and for preventing gastro-oesophageal reflux disease (GORD), as well as brown seaweed polysaccharides (Fucoidans) and Aronia berry extract (Aroniacraft®), which have been shown to increase Akkermansia spp.
It is safe to use in cases of intestinal permeability, ulcers, and GORD.
Nutritional Information
---
View ingredients
Ingredients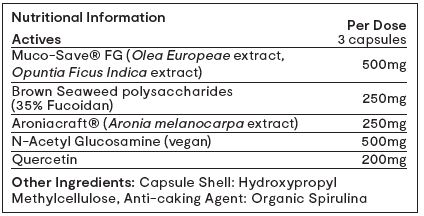 Directions
---
Take 3 capsules daily.
Caution: May initially cause digestive discomfort in some individuals In rare cases. If this occurs, please reduce the dose and gradually increase to the recommended dose, in consultation with your healthcare practitioner.