Vitamin D Supreme 60 Capsule
VDS060-PL
---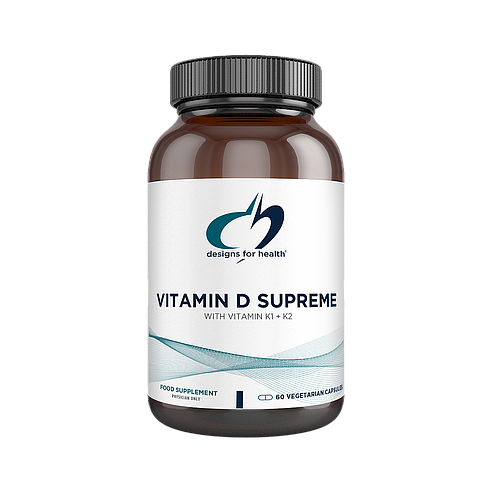 400 in stock
Become an Invivo verified practitioner to purchase this product
Login / Register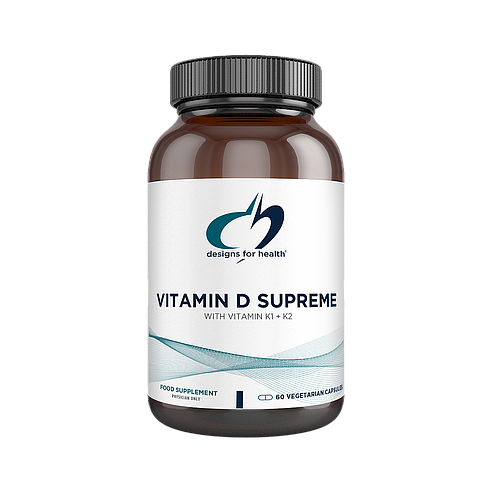 Dairy Free

Gluten free

GMP

non GMO

Stevia Free

Vegetarian
Description
---
Vitamin D Supreme provides a clinically useful dose of vitamin D3 along with vitamin K as both K1 and the MK-7 form of K2. This formula contains higher therapeutic doses than Vitamin D Synergy for situations where more aggressive repletion is required. Vitamins D and K are essential for optimal bone and arterial health and for maintaining the immune system in proper balance. The amount of vitamin D and K in this formula may be beneficial for those who do not get adequate sun exposure and/or dietary sources of these vitamins. Vitamins D & K work as a team. Thus, increasing doses of vitamin D will increase the need for vitamin K.
Product Size: 60 vegetarian capsules
Servings Per Container: 60
Nutritional Information
---
View ingredients
Ingredients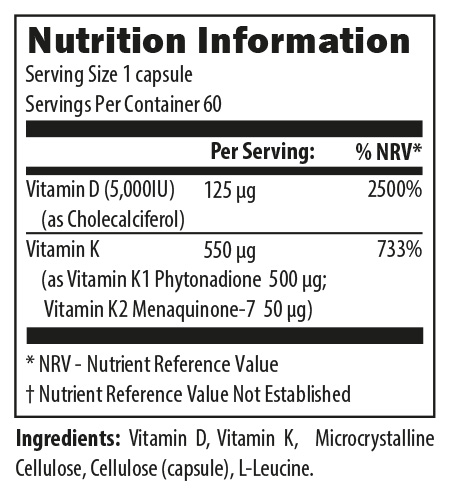 Directions
---
Directions: Take 1 capsule daily with a meal, or as directed by your health care practitioner.
Warning: Consult your health care practitioner before use if you are pregnant or lactating or if you have hypertension, diabetes, or if you have had kidney or liver disorders. Discontinue use and consult your healthcare practitioner if you experience sleeplessness, headache or heart palpitations.