Vitamin D Complex 60 Capsule
VDC060-PL
---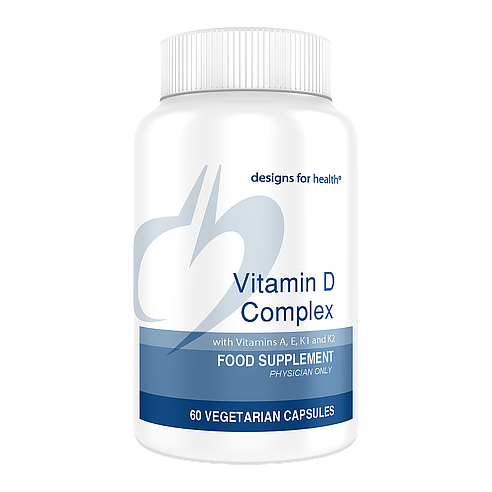 57 in stock
Become an Invivo verified practitioner to purchase this product
Login / Register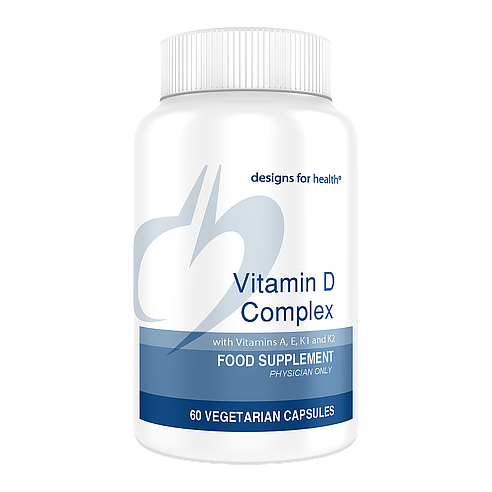 Dairy Free

Gluten free

GMP

non GMO

Stevia Free

Vegetarian
Description
---
Vitamin D Complex features 2000 IUs of vitamin D, along with efficacious amounts of the other fat-soluble vitamins, A, E (tocopherols and tocotrienols), and K (K1 and K2). While there are a myriad of beneficial health attributes associated with vitamin D, it is extremely important to keep it in balance with these other vitamins. Research is emerging on the intricate interrelationships between them, which should make one think twice about dosing any of these supraphysiologically without the others.
Product Size: 60 vegetarian capsules
Servings Per Container: 60
Nutritional Information
---
View ingredients
Ingredients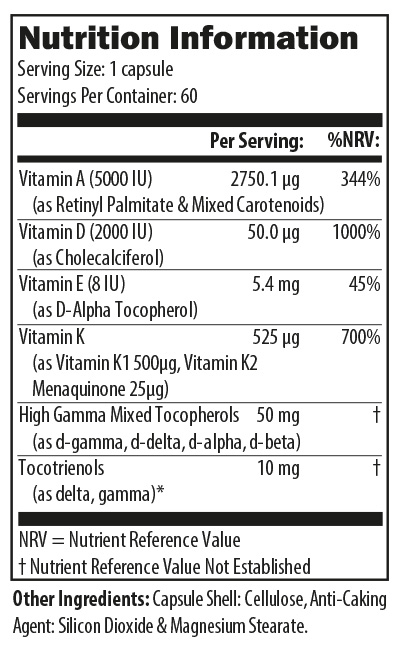 Directions
---
Take 1 capsule per day with a meal containing fat, or as directed by your healthcare practitioner.
Warning: This product contains vitamin A. Do not take if you are pregnant or likely to become pregnant except on the advice of a doctor or antenatal clinic.Consult your health care practitioner before using this product if you are taking Coumadin, warfarin or other anticoagulant medications.