Twice Daily Multi 60 Capsule
TDM060-PL
---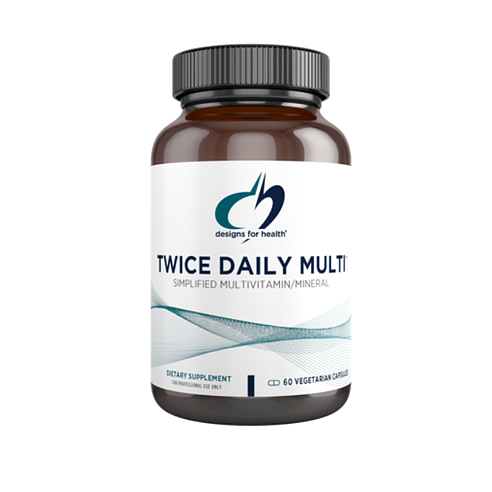 42 in stock
Become an Invivo verified practitioner to purchase this product
Login / Register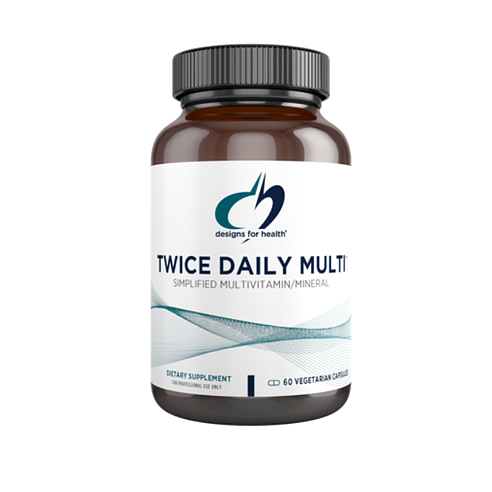 Description
---
Twice Daily Multi™ contains optimal amounts of many nutrients not easily obtained in most diets. It uses higher quality ingredients than most multivitamins, including vitamin E as DeltaGold® tocotrienols, a highly bioavailable form of folate, and true amino acid chelate minerals for optimal tolerance and absorption. These exceptional ingredients are combined in an up-to-date, science-based formulation to create a truly superior multi.
Warning: This product contains Vitamin A. Do not take if you are pregnant or likely to become pregnant, except on the advice of a health professional.
Nutritional Information
---
View ingredients
Ingredients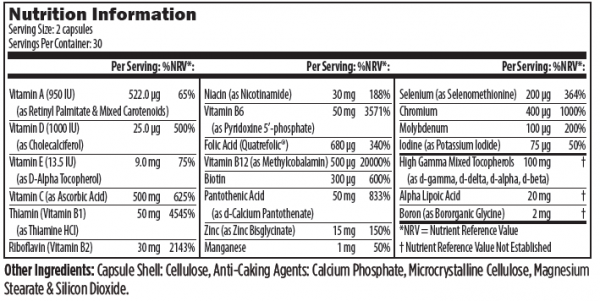 Directions
---
Take two capsules per day with meals, or as directed by your health care practitioner.