Probiommune 60 Lozenge
PBI060-PL
---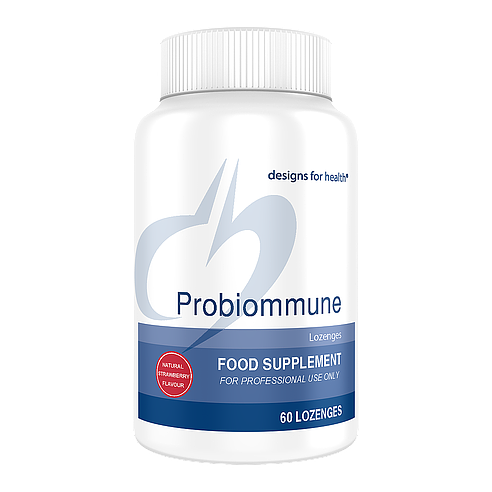 46 in stock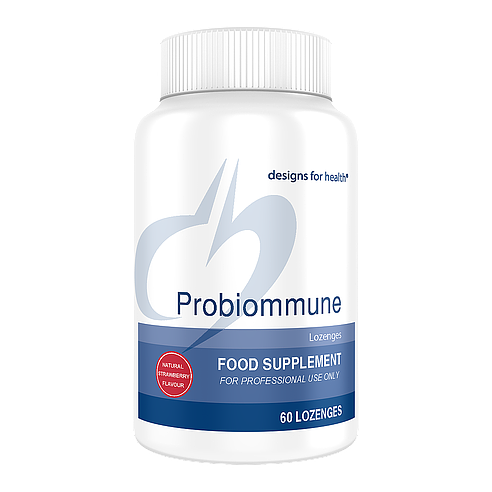 Gluten free

GMP

non GMO

Stevia Free

Vegetarian
Description
---
Probiommune™ lozenges have been formulated to help support overall nasopharyngeal immune health. Each delicious strawberry-flavored lozenge contains 1 billion cfu of a special strain of human derived Streptococcus salivarius (the K12 strain), a beneficial bacterium found in the healthy oral cavity, along with 25 mg of beta glucan from Saccharomyces cerevisiae.
Probiommune™ lozenges contain no sucrose or fructose and are sweetened with lo han guo and the polyol mannitol.
60 Strawberry flavoured lozenges
Nutritional Information
---
View ingredients
Ingredients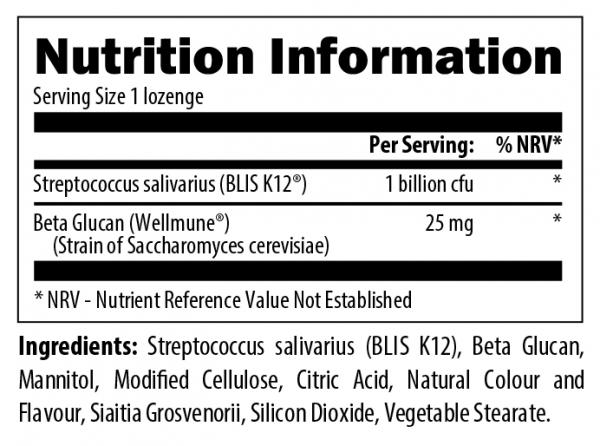 Directions
---
For children weighing up to 25 lbs, take 1 lozenge per day; for children between 25-50 lbs, take 1 lozenge twice per day; for children 50-75 lbs or adults, take 1 lozenge three times per day, or as recommended by your health care practitioner.
Allow lozenge to dissolve slowly and completely in mouth and swallow.
Allergens
---
Contains: Milk