OmegAvail Ultra TG with Vitamin D3, K1, K2, Lipase 120 Softgel
OAD120-PL
---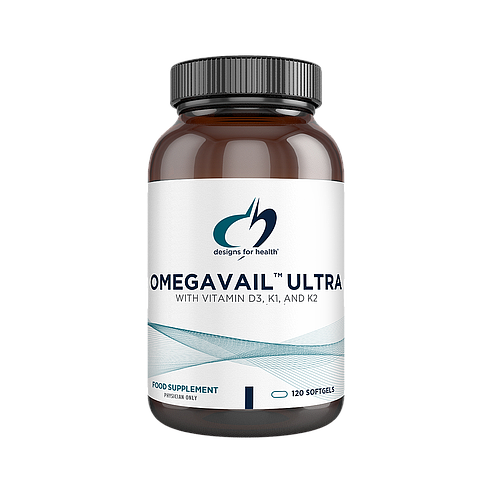 133 in stock
Become an Invivo verified practitioner to purchase this product
Login / Register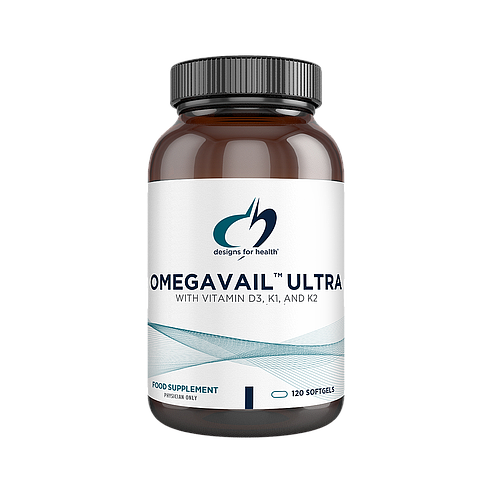 Dairy Free

Gluten free

GMP

non GMO

Stevia Free
Description
---
An Omega 3 fish oil formula from Alaskan Pollock with vitamins D3, K1 and K2 to help support cardiovascular, bone and immune health. Lipase is added to enhance the digestibility, absorption and prevent 'repeating'. Mixed tocotrienols (antioxidants) are added to enhance the stability of the product.
Nutritional Information
---
View ingredients
Ingredients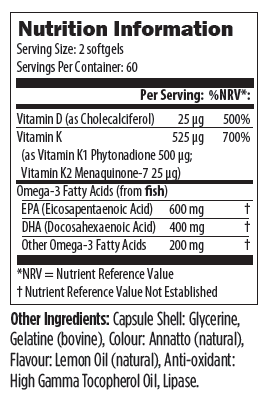 Directions
---
Take 2 softgels per day with meals, or as recommended by your healthcare practitioner
Warning: Consult your health care practitioner before taking this product if you are on blood thinning medication, planning to have surgery, or taking Coumadin, Warfarin or other anticoagulant medications.
Allergens
---
Contains: Fish