Magnesium Malate 240 Capsule
MMC240-PL
---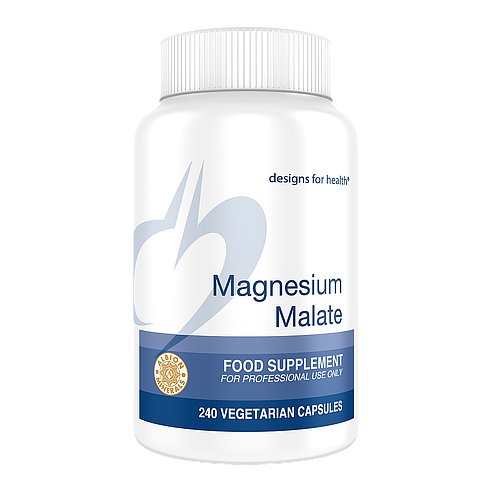 101 in stock
Become an Invivo verified practitioner to purchase this product
Login / Register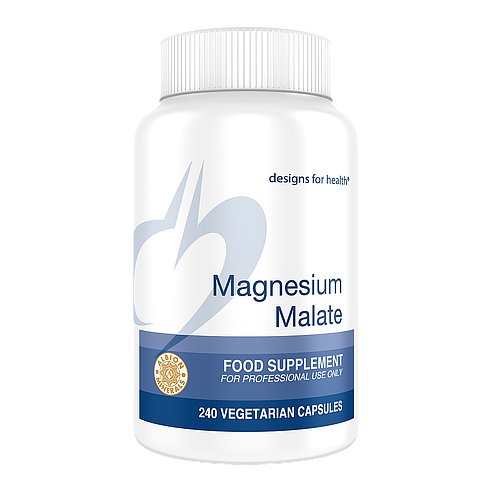 Dairy Free

Gluten free

GMP

non GMO

Stevia Free

Vegetarian
Description
---
Magnesium Malate is a highly bioavailable form of magnesium. It contains di-magnesium malate, which is magnesium bound to malic acid. Malic acid is a compound found naturally in apples and other fruits and vegetables and is included because of its role in the Krebs cycle.
Nutritional Information
---
View ingredients
Ingredients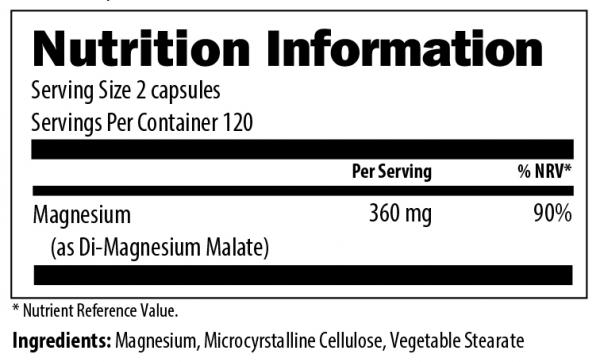 Directions
---
Take 2 capsules per day with meals, or as directed by your healthcare practitioner.