Hi-Po Emulsi-D3 30ml
EMD1OZ-PL
---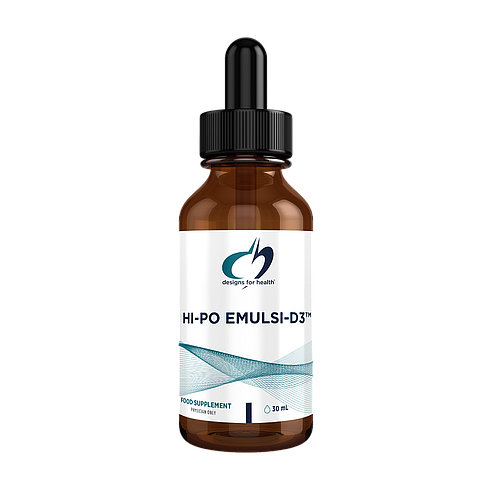 196 in stock
Become an Invivo verified practitioner to purchase this product
Login / Register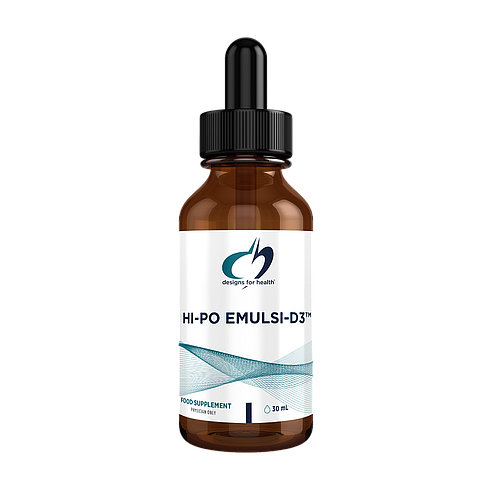 Dairy Free

GMP

non GMO

Soy Free

Stevia Free

Vegetarian
Description
---
Hi-Po Emulsi-D3™ is a concentrated, highly bioavailable liquid vitamin D formulation offering a broad range of dosage and titration possibilities. Unlike most other liquid vitamin D products available, Hi-Po Emulsi-D3™ is a convenient, pleasant-tasting and easily mixable formula. A natural emulsion technology allows for the production of a 2000 IU per drop formula that quickly and completely disperses in liquid. This cutting edge technology provides enhanced bioavailability, utilizing only naturally derived ingredients that are free of preservatives and synthetic surfactants. Presented in a 1 ounce glass bottle, Hi-Po Emulsi-D3™ makes dosing vitamin D convenient. It can be dropped into any beverage or simply on the tongue, and provides accurate dosing one drop at a time.
Nutritional Information
---
View ingredients
Ingredients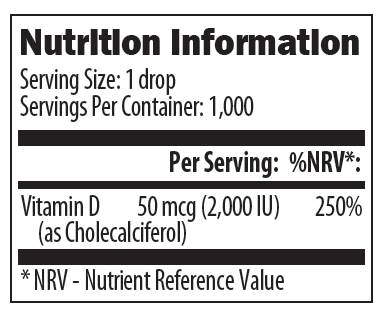 Directions
---
Take 1 drop per day, or as directed by your health care practitioner.