GI-Pro HP 60 Capsule
GHM060-PL
---
255 in stock
Become an Invivo verified practitioner to purchase this product
Login / Register
Contains Liquorice

Dairy Free

Gluten free

GMP

non GMO

Stevia Free

Vegan
Description
---
GI-Pro (formerly GastroMend-HP™) is a blend of botanical extracts, all of which support a healthy gastric microbial balance and help maintain a healthy gastric mucosa. This formula may be helpful for occasional heartburn, bloating or upset stomach.
Nutritional Information
---
View ingredients
Ingredients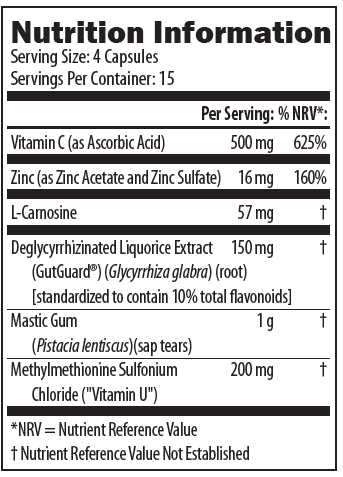 Directions
---
Take 4 capsules per day between meals, or as directed by your health care practitioner.
Warning: Do not use for more than 6 weeks without medical advice.  Contains Liquorice.