Bio.Revive Colostrum 60 Capsule
INVCOL60C
---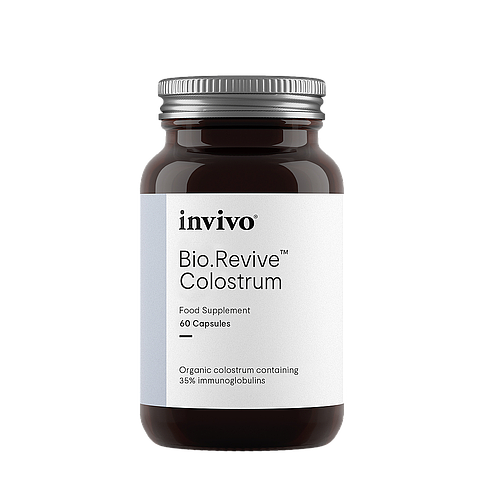 6034 in stock
Become an Invivo verified healthcare provider to purchase this product
Login / Register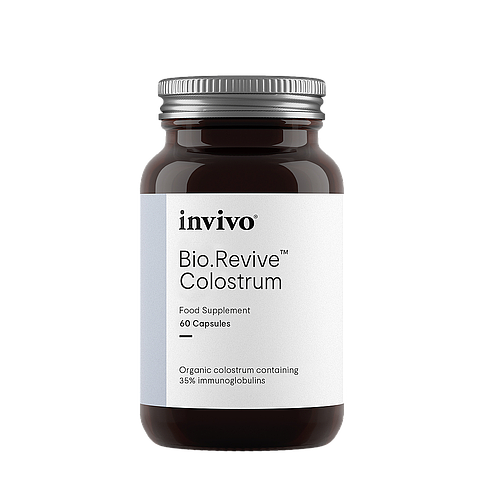 Gluten free

GMP

non GMO

Organic

Stevia Free

Vegetarian
Description
---
Colostrum capsules containing 35% immunoglobulins sourced from high-welfare, organically farmed cows. Colostrum is a rich source of immunoglobulins, lactoferrin, lactoperoxidase, lysozymes, interleukins, oligosaccharides, growth factors and insulin-like growth factor 1.
Bio.Revive™ Colostrum is micro-filtered for casein, leaving a full-spectrum whey product.
Nutritional Information
---
View ingredients
Ingredients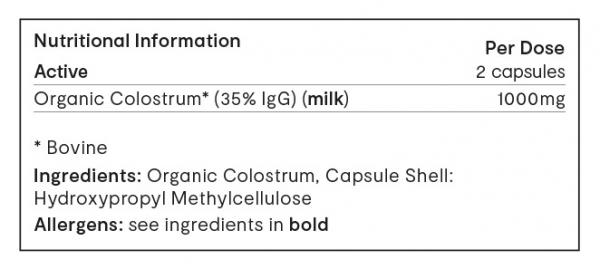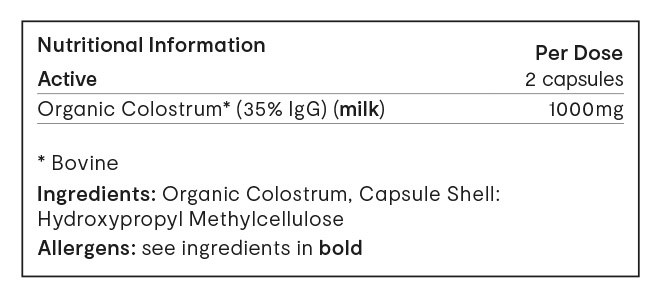 Directions
---
Take 2 capsules daily.
Allergens
---
Contains: Milk