ADK Evail 60 Softgel
ADK060-PL
---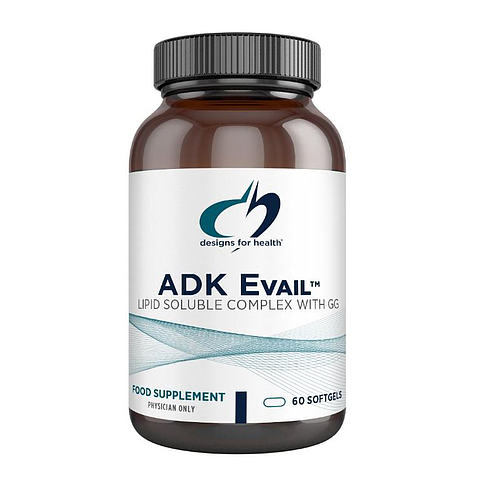 379 in stock
Become an Invivo verified practitioner to purchase this product
Login / Register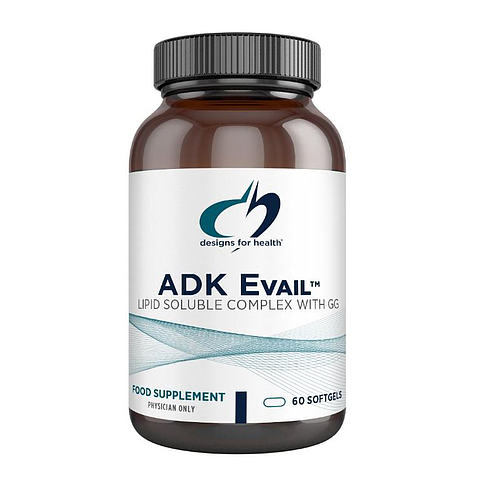 Description
---
ADK Evail™ replaces Vitamin D Complex 60 Capsules.
ADK Evail™ provides a synergistic combination of fat-soluble vitamins featuring 5,000 IU of vitamin D, along with clinically relevant dosages of vitamin A, vitamin K (including K1 and K2), and vitamin E isomers (as DeltaGold® tocotrienols) in one convenient softgel serving.
This formula is designed to help support the balance of fat-soluble vitamins in the body, and to help promote bone, heart, and immune health.
ADK Evail™ is manufactured using the Designs for Health Evail™ technology, a process to promote maximum nutrient absorption and delivery in the body.
Nutritional Information
---
View ingredients
Ingredients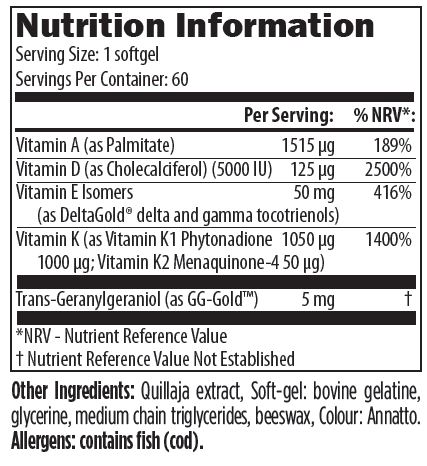 Directions
---
Take one softgel per day, or as directed by your health care practitioner.
Warning: This product contains vitamin A. Do not take if you are pregnant or likely to become pregnant except on the advice of a doctor or antenatal clinic. If you are taking Coumadin, warfarin or any other anticoagulant medications, please consult your healthcare practitioner before use.
Allergens
---
Contains: Fish