Gastropanel
BH001
---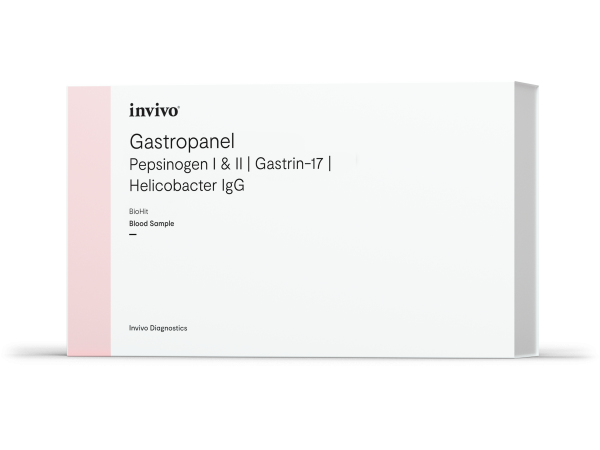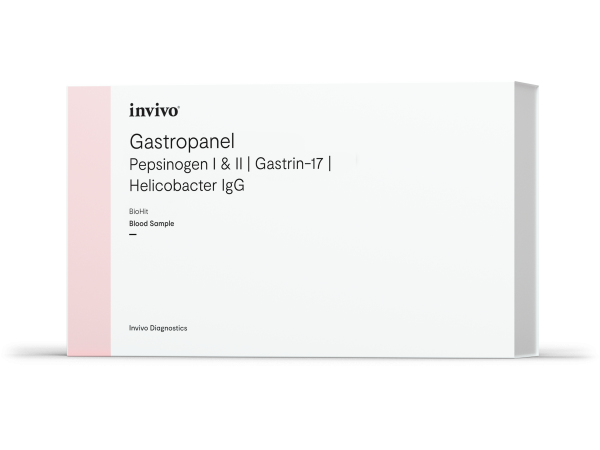 Description
---
The GastroPanel consists of four ELISA assays, measuring concentrations of pepsinogen I (PGI), pepsinogen II (PGII), gastrin-17 (G17) and helicobacter IgG antibodies (Hp IgG) in a fasting blood sample.
The panel can be used to detect gastritis, H. pylori infection, and gastric cancer (corpus and/or antral atrophy).
It can also be used as an assessment of the health of the gastric mucosa, and to determine possible malabsorption of vitamin B12, calcium, magnesium, zinc, iron and some medicines (corpus atrophy).
Info
---
Sample type:
Blood
Turnaround time:
15 days
Lab:
BioHit
Biomarkers
---
Pepsinogen I
Pepsinogen II
Pepsinogen I/II
Gastrin-17b (fasting)
Helicobacter pylori