Dietary Antigens Specific IgE + IgG4
DUN588E
---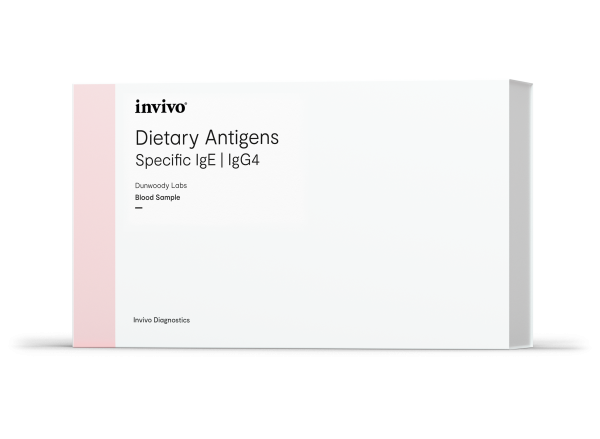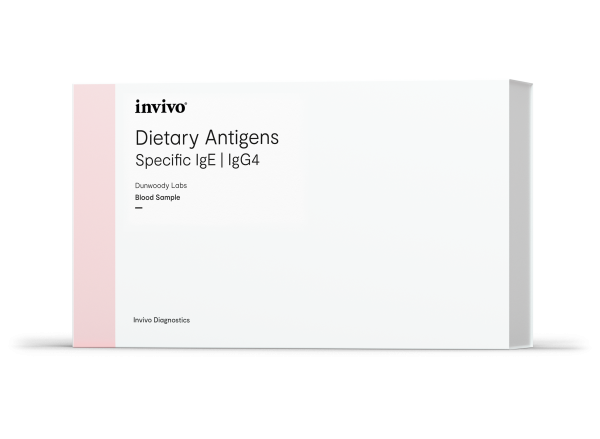 Description
---
The Dietary Antigens IgE and IgG4 blocking potential, measures these two immunoglobulins and the complement component for 88 food antigens in serum samples using an indirect ELISA (enzyme linked immunosorbent assay).
Complement-negative IgG4 antibodies can combine with the specific food antigen to form a food immune complex. These complexes are thought to be the active agents for delayed allergic responses.
These complexes also have the potential to cause allergic food responses involving the anaphylactic response or sensitivity reactions. Such reactions can lead to a diverse variety of symptoms ranging from ill-defined malaise and fatigue to digestive disorders, skin problems, aching joints or back issues.
A specific function of IgG4 in serum is to control antigen recognition by IgE and consequently, to regulate anaphylactic reactions and IgE-mediated immunity.
Info
---
Sample type:
Blood
Turnaround time:
14 days
Lab:
Dunwoody Labs
Biomarkers
---
Antibodies to 88 foods
Total IgE
Ig4 blocking potential on IgE