Bio.Revive™ Colostrum
Organic colostrum capsules containing 35% immunoglobulins sourced from high-welfare, organically farmed cows. Colostrum is a rich source of immunoglobulins, lactoferrin, lactoperoxidase, lysozymes, interleukins, oligosaccharides, growth factors and insulin-like growth factor 1.
Bio.Revive™ Colostrum is micro-filtered for casein, leaving a full-spectrum whey product.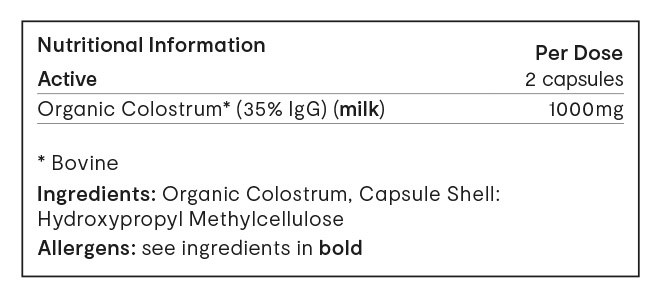 ---
Bio.Revive™ Beta Immune +
Immune system support with fermented beta glucan complex
Bio.Revive™ Beta Immune + contains the vitamins and minerals required to support the production of immunoglobulins, such as secretory immunoglobulin A (sIgA), and for the health of the innate immune response of the epithelial lining, which provides the first line of defence against invasion.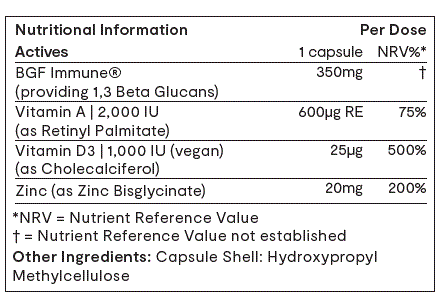 Discover our other ranges:
Bio.Me: our range of evidence-based probiotics and prebiotics.

Bio.Clear: our range of plant and nutrient-based therapeutics to optimise metabolic and eliminatory processes with the health of our microbiomes in mind.