Gi Favourite Products
---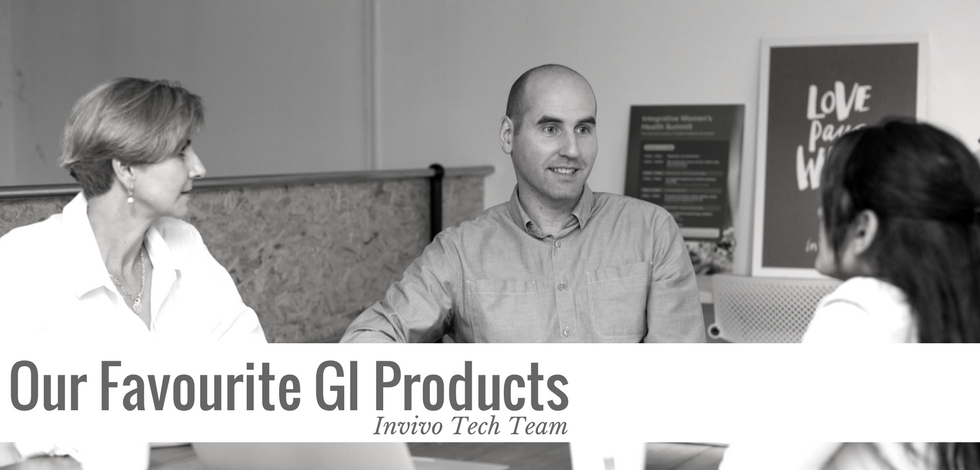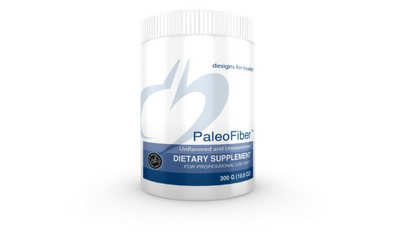 PALEOFIBER™
PALEOFIBER™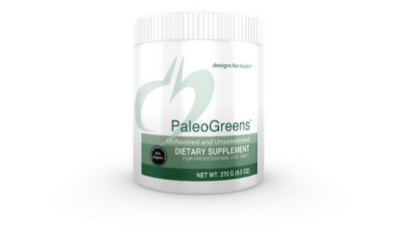 PALEO GREENS™
PALEO GREENS™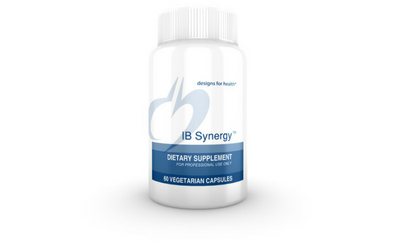 IB-SYNERGY™
IB-SYNERGY™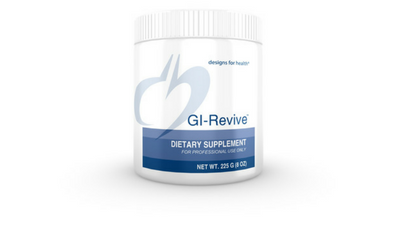 GI-REVIVE™
GI-REVIVE™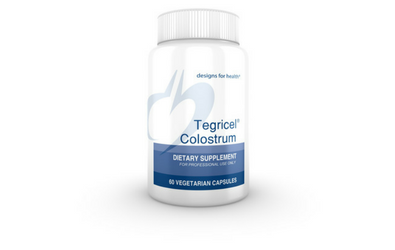 TEGRICEL COLOSTRUM™
TEGRICEL COLOSTRUM™
"What Are Your Favourite GI Products?"
We get asked this a lot. Actually, we get asked what GI products we recommend.
This question is a harder one, since we don't know the patient.
Our Tech Team discuss their favourites…
THE DETAILS
I truly believe that fibre is underrated and often overlooked. This product provides a fabulous variety of fibre to assist with multiple important health functions. It is really great in smoothies and shakes. I LOVE LOVE LOVE it!- Louise Joyce, ND
Key Features:
Unique, diverse range of soluble and insoluble fibres
Includes 12 types of fibre: fibregum tan acacia gum, creafibe cellulose, guar gum, cranberry seed powder, carrot fibre, inulin, citrus fibre, apple pectin, glucomannan, psyllium husk, flax and prune.
fibre gum tan (a unique acacia gum) and cranberry seed powder are both significant antioxidants, which are high in polyphenols.
This soluble fibre is an arabinogalactan which supports the growth of bifidobacteria and lactobacilli, while inhibiting clostridium.
Tech Sheet available in practitioner resources (logged-in)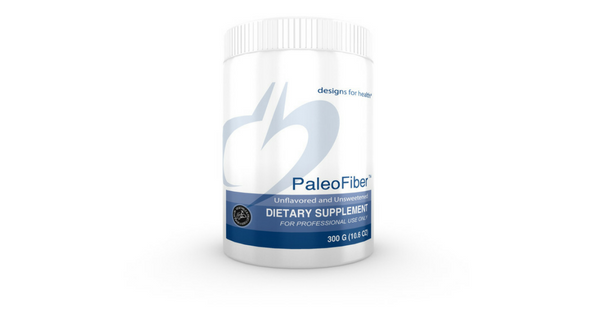 Buy Now
I love using polyphenols for the maintenance of a healthy GI ecosystem. Polyphenols appear to favour the beneficial microbes – including Bifidobacterium and Lactobacillus – over opportunistic/pathogenic organisms and the end products of polyphenol degradation have been shown to be highly anti-inflammatory. This is a wonderful prebiotic, immune-modulator, and complementary product when re-balancing gut ecology.- Lucy Rothwell, NT, MSc
Key Features:
It is great to see there are absolutely no fillers or bulking agents such as fibre, whole grasses, pectin, rice bran, or flax, which can account for 40% to 60% of the content of other greens products on the market. With Paleo Greens, your money is going towards the active ingredients we look for, and want, in a greens powder.
A beautiful, diverse range of vegetables, and botanicals
All the good stuff found in research is in here from blueberry, cranberry, camu camu, chlorella, cruciferous sprouts, grape seed and skin…. it's really exciting to have such a nutrient dense greens powder!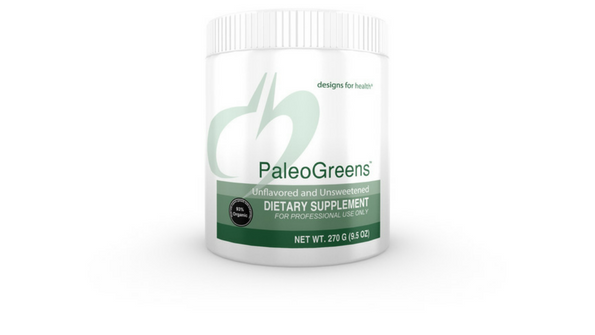 Buy Now
IB Synergy is an exciting product for the gut-brain axis. It has multiple targets – pain, motility, inflammation – and consequently, can be considered for GI co-morbidities like depression, brain fog and anxiety. It is a great product to consider for IBS. – Deirdre Nazareth, DO, ND
Key Features:
Perilla frutescens (Benegut®)

A prokinetic, anti-inflammatory, anti-spasmodic herb, also known as Chinese Basil. Clinical studies have shown a reduction in GI spasms, discomfort, bloating, and improved motility, as well as a suppression of TNF-α.
Saccharomyces cerevisiae (ibSium®)
A well-tolerated probiotic yeast shown to improve GI comfort and GI microbiome balance. Research suggests it has pain-relieving properties via PPARα, which are nuclear receptor proteins shown to help with neuropathic and inflammatory pain.
5-hydroxytryptophan (5-HTP)
A precursor to serotonin, a dominant neurotransmitter of the enteric nervous system. 5-HTP has been associated with positive benefits on pain reduction, anxiety, and mood. Serotonin may also affect pain perception and sleep patterns.
Tech Sheet available in practitioner resources (logged-in)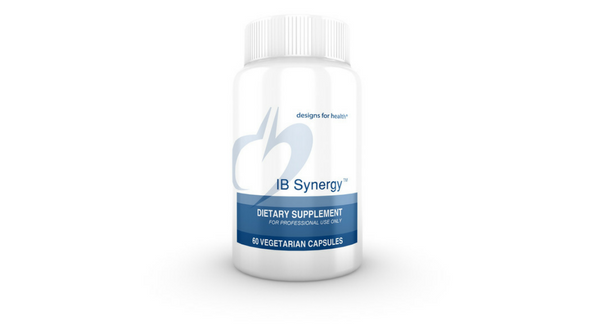 Buy Now
GI Revive is one of my favourite products when I want to start the 'Repair' stage with my clients. It is a synergistic blend of healing and soothing nutrients designed to help repair and nourish the intestinal mucosa. I also love that the product is available in capsules and powder allowing clients to choose their preference.- Sue Camp, NT, MSc
Key Features:

DGL, Slippery Elm, Marshmallow, Chamomile, Cat's Claw, Mucin
This comprehensive blend of mucilaginous and relaxing herbs, as well as the glycoprotein mucin, enhance intestinal function by coating and soothing the intestinal lining while reducing cramping, inflammation and tissue damage.
N-Acetyl Glucosamine (GIcNAc)
The increased production of glycosaminoglycans (GAGs) via GIcNAC, help support proper mucosal health and reduce intestinal permeability by aiding the production of supportive cellular structures within the intestinal lining. Research also shows the potential of GIcNAc for those suffering from autoimmune diseases (see tech sheet for more).
Tech Sheet available in practitioner resources (logged-in)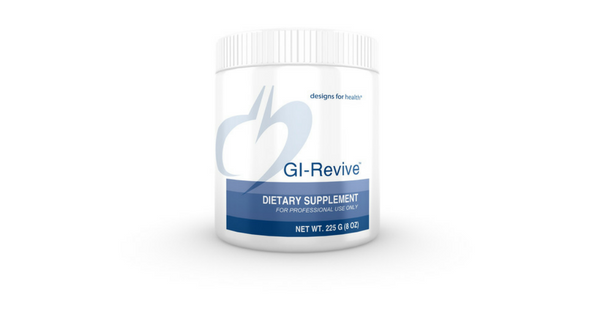 Buy Now
Tegricel Colostrum is repeatedly one of my go-to formulations for restoring gut ecology and intestinal barrier health. Containing immunoglobulins such as IgG, IgA and IgM, it is one of Mother Nature's restorative foundations. – Humphrey Bacchus, DCN, PG.cert
Key Features:
Superior Repair & Protection Factor (RPF)
Tegricel® has an RPF score greater than 3 times the leading New Zealand colostrum supplier and has an RPF Score greater than 2 times that of other leading colostrum products from Australia.
Multiple active components
Contains growth factors, immunoglobulins, interferon-y, interleukin-1, -2, -6, lactoferrin, lactoperoxidase, lysozyme and PRP, which work to maintain integrity of mucosa, protect against intestinal permeability, aid local immunity, systemic immunity and antigen handling. More info in the tech sheet.
Tech Sheet available in practitioner resources (logged-in)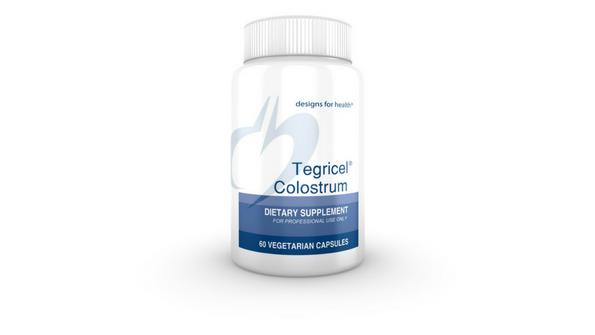 Buy Now
Let us know what you think…
FACEBOOK
INSTAGRAM
TWITTER