Cleveland Heart Lab Advanced Blood Chemistry
---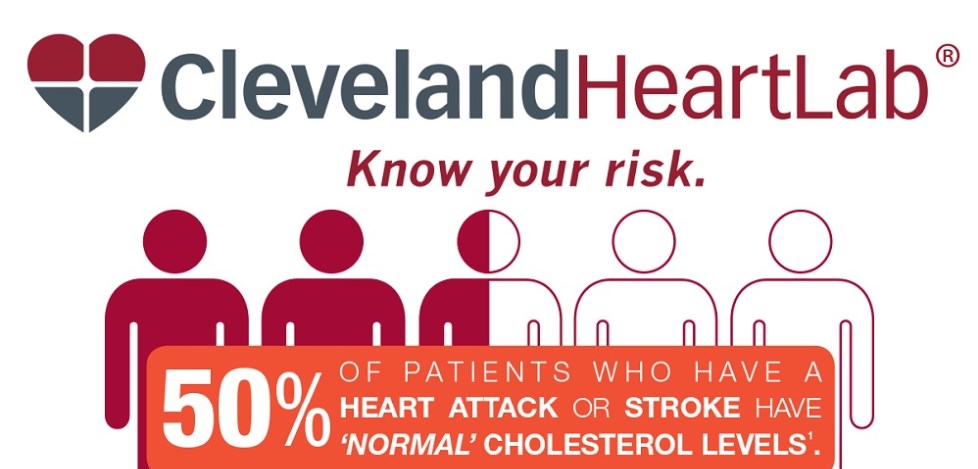 Invivo Clinical are proud partners with Cleveland HeartLab, who offer innovative, scientifically proven, and medically relevant biomarker testing that are predictive of cardiovascular risk. You can now order their inflammatory and other advanced biomarker testing that practitioners from across the United States and Europe use in the management and prevention of heart disease.
Their novel biomarker technologies are offered through Their CAP-accredited and CLIA-certified clinical reference laboratory. They also run a research and development laboratory where next-generation cardiovascular disease biomarkers are being developed for use through our clinical laboratory.
This valuable pipeline of tests is part of an exclusive intellectual property portfolio that targets large, under-addressed markets. Additionally, Cleveland Heartlab is ISO 13485 certified and the exclusive providers of Universal CardioMPO™ kits.
Advanced Blood Chemistry Analysis
The Advanced Blood Chemistry Analysis is our most advanced and comprehensive blood chemistry profile, which is available as a modular profile depending on the diagnostic needs of your patients. This means you can truly personalise this laboratory diagnostic test to your patient's needs, giving a personalised 'bigger' picture, translating to improved patient outcomes.
Elevations in your patient's triglycerides may cause a significant underestimation of LDL cholesterol when using the basic cholesterol test. The directly measured NMR Lipid Panel delivers an accurate LDL-C measurement, so you can asses your patient's true risk.
Metabolic Profile* (CMP, CBC, Insulin, NMR lipids, HsCRP, Oxidised LDL, homocysteine)
Add on Modules:
002 Essential Nutrients (Vit D, Mg, B12, Iron metabolism, Folate)

003 Comprehensive Thyroid Profile (TSH, TT3, FT3, Anti-thyroglobulin, Anti-TPO, FT4, T3 Uptake)

004 Complete Hormones Profile (Progesterone, Testosterone, SHBG, DHEA-S, Estradiol, PSA Free)

005 Advanced Nutrient Markers (Omega Index, CoQ10)

006 Advanced Inflammatory Markers (MPO, Rheumatoid Factor, Lactate Dehydrogenase)

007 Advanced Cardio (ApoA1, ApoB, ApoE, Adiponectin, TMAO, LpPLA2, Lp(a))

008 Advanced Female Hormones (LH, FSH)

010 Advanced Blood Sugar (Fructosamine, Glycomark)
The Complete Advanced Blood Chemistry Analysis includes all the above
*Metabolic profile has to be run each time to achieve the add-on modules; alternatively, £40 can be added to the cost of the add-on modules to run them as a standalone profile.
CONTACT US TO ORDER OR TO FIND OUT MORE
st